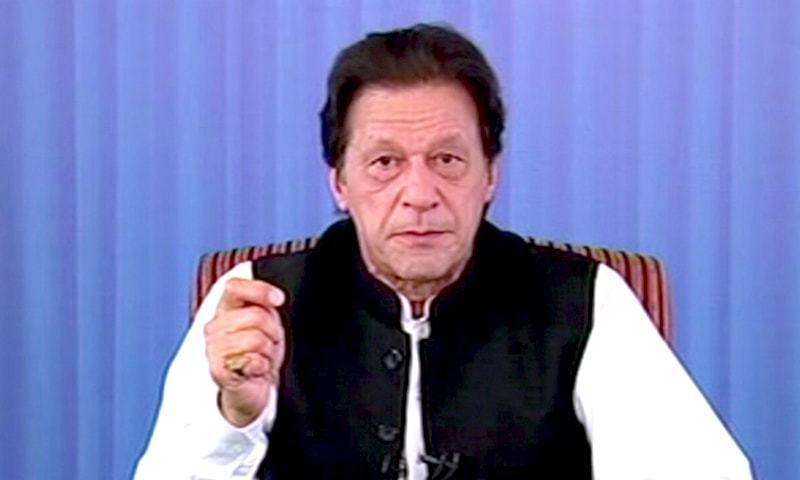 LAHORE: Prime Minister Imran Khan on Wednesday gave his nod for the draft local government law that aims at doing meaningful devolution of political, administrative and financial authority in Punjab.
The new law, to be presented in the Punjab Assembly in its next session, will ensure that the elected representatives would go closer to the people as possible and prompt development at grassroots level.
Take a look: Politics and 'naya' Pakistan
The Punjab government plans promulgation of the Local Government Act and Panchayat and Neighborhood Councils Act by the end of next month. As soon as the new act will be promulgated, the existing local governments will cease to exist.
As the Punjab government plans to hold the Panchayat and Neighborhood Councils elections in November this year and local government elections in May 2020, administrators will be appointed to run day-to-day affairs of local governments as a stopgap arrangement.
Punjab Local Government Secretary Saif Anjum briefed the prime minister, the Punjab cabinet members and parliamentary party members on the draft LG law.
Meanwhile, Law and Local Government Minister Basharat Raja explained the new local government law to media persons at a press conference at 90-Shahrah-e-Quaid-e-Azam.
The minister said Punjab's new local government law would introduce two-tier administrative infrastructure – Panchayat at rural level and Neighborhoods Council at the lowest level of local government in urban areas.
In the new local government law, Mr Raja said the district councils would be abolished in the rural local governments and be replaced by a Tehsil Council at each tehsil level raising the number from 35 districts to 138 tehsils across the province.
In place of existing union councils, the new law will introduce Panchayat for each Mauza – so there will be 22,000 Panchayat instead of 3,281 union councils.
In the urban local government system, there would be Metropolitan Corporation for four cities – Lahore, Gujranwala, Faisalabad and Rawalpindi; municipal corporations for eight cities – DG Khan, Multan, Sargodha, Sahiwal, Sialkot, Murree, Bahawalpur and Gujrat.
He said the urban union councils and wards would be abolished and some 2,400 Neighborhood Councils would be established at grassroots level. There would be municipal committees in 182 cities and town committees in 40 small towns.
Explaining about the local government elections structure, the law minister said there would be party-based elections for urban and tehsil councils, while mayor and chairpersons would be elected through direct election. The members will be elected on a panel proposed by party on a proportional basis.
The Panchayat and Neighborhood Councils elections would be held on a non-party basis and the candidate securing highest votes would become chairperson.
Briefing on the local government finances, Mr Raja said the funds would be directly transferred to urban local governments, tehsils councils, Panchayat and Neighborhood Councils – ensuring more transparency and efficiency.
As per KP precedent, he said, one-third of the ADP funds would be transferred to local governments for devolved functions. In addition to this, the law minister said, "Rs40 billion would be transferred to panchayats and neighborhood councils for local development".
The minister also explained functions of urban local governments, tehsils councils, Panchayats and Neighborhood Councils.
The law minister was flanked by Chief Minister's Spokesperson Dr Shahbaz Gill and Punjab Industries Minister Mian Aslam Iqbal.
Published in Dawn, April 11th, 2019