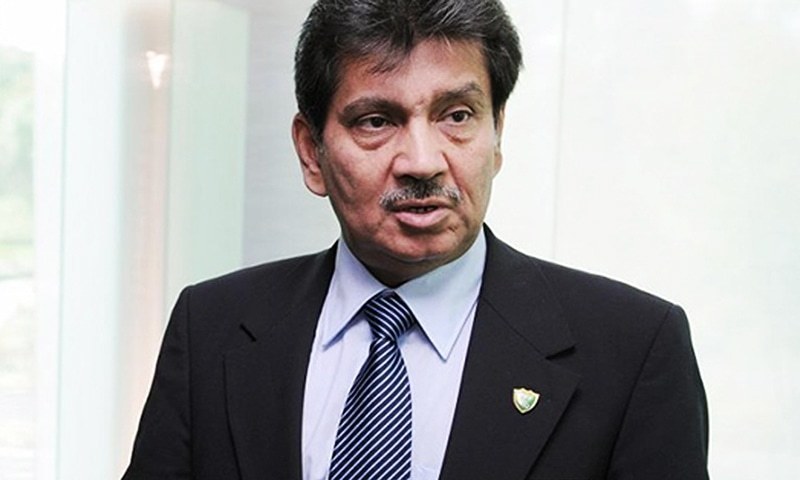 KARACHI/ISLAMABAD: It was a question of when rather than if once Sardar Naveed Haider Khan decided to rebel against Faisal Saleh Hayat. All probability was that he would eventually join another dissident, another former ally of the Pakistan Football Federation (PFF) chief Hayat, Syed Zahir Ali Shah.
On Tuesday, on the eve of the Supreme Court-ordered elections of the country's football governing body, the alliance was formally announced. Zahir and Sardar are backing Syed Ashfaq Hussain Shah in Wednesday's presidential election in a bid to end Hayat's 15-year reign as PFF chief.
"We agreed that the first goal is to bring fresh change at the helm of the PFF," both Zahir and Sardar told Dawn on Sunday night, when the deal was first agreed. "Football in Pakistan needs professionals to take it forward."
Hayat isn't contesting the election after global football body FIFA indicated that any election held under the orders of the court would count as "third-party interference" and might lead to potential suspension of the PFF. However, Anwar-ul-Haq Qureshi is the representing Hayat's group in the election.
Initially, there had been three groups.
Sardar, the president of the Punjab Football Association (PFA), was leading the campaign of Malik Aamir Dogar, a Member of National Assembly from the ruling party Pakistan Tehreek-i-Insaf.
Khyber Pakhtunkhwa Football Association (KPFA) president Zahir, meanwhile, was due to finally stand in a PFF election, three years after he first decided to run for the presidency.
That 2015 election saw Pakistan football mired in crisis and controversy in the coming years with the Supreme Court order for elections in April being welcomed by all parties — including Hayat's — when it was first announced.
Sardar's split with Hayat came as a surprise for many. It was his controversial election in 2015 as the PFA chief, with strong backing from Hayat, that sparked the row that saw Zahir go against Hayat.
The first part of the SC order had directed PFA elections to be held. In May, again with strong support from Hayat, he won that election but differences began to develop and he swiftly went his way.
In the lead-up to the election, there had been meetings between the groups of Zahir and Sardar. It had been suggested that with both parties' grievances with Hayat, they might agree to form a simple majority in the election if would come down to that in order to oust Hayat.
Things changed on Saturday, though, when Zahir, Dogar and Sardar were rendered ineligible to run for the post of president, leaving Ashfaq — the back-up candidate from the Zahir group — as their unanimous choice.
"Our mission is to take football to the highest level in the country," Ashfaq said at a news conference in Islamabad on Tuesday, flanked by Zahir, Doger, Sardar and Islamabad Football Association (IFA) president Chaudhry Mohammad Salim. "I have a lot of experience in the game and time will tell what we can deliver."
He added that once the elections were conducted, they would try to "convince" FIFA.
With FIFA recognising Hayat's body and having set a roadmap to hold elections by March 2020, convincing FIFA would be key if Ashfaq — who at the time of filing of this report seemingly holds a majority of the votes — wins the election.
The court order, a certified copy of which is available with Dawn, has asked FIFA to accept the result of the election.
"We are in no matter of doubt that the process adopted by the Returning Officer and approved by the apex Court of Pakistan and an election carried out by this Court carries the highest degree of sanctity," it reads. "… the credibility of this election is beyond doubt. We are sanguine that the results of this election will readily be accepted by all concerned."
Dogar, meanwhile, said that FIFA should accept the election since PFF secretary general Col Ahmed Yar Khan Lodhi was assisting the returning officer in the election process.
"I want to make it clear that there is no government interference in this election," he clarified. "If that was the case, my nomination for president wouldn't have been rejected."
Doger, who is expected to take up the senior vice-president role according to the power-sharing agreement reached with Zahir's group, added it was a new beginning for Pakistan football.
"A long tenure is ending," he said. "… and a new team is coming which is devoted to working for the betterment of the game."
In an apparent jibe at the Hayat group, Sardar said that the expected change is a breath of fresh air.
"We want to work from grassroots level but it cannot be done by sitting in air conditioned rooms," he said. "We want to take football to the next level in Pakistan."
Zahir, meanwhile, urged both FIFA and the Asian Football Confederation (AFC) to accept the result of the election since it was being held in agreement with all contesting groups.
"The game has already suffered a lot," he said. "And today, we've united for one cause. That is to save the game."
Published in Dawn, December 12th, 2018