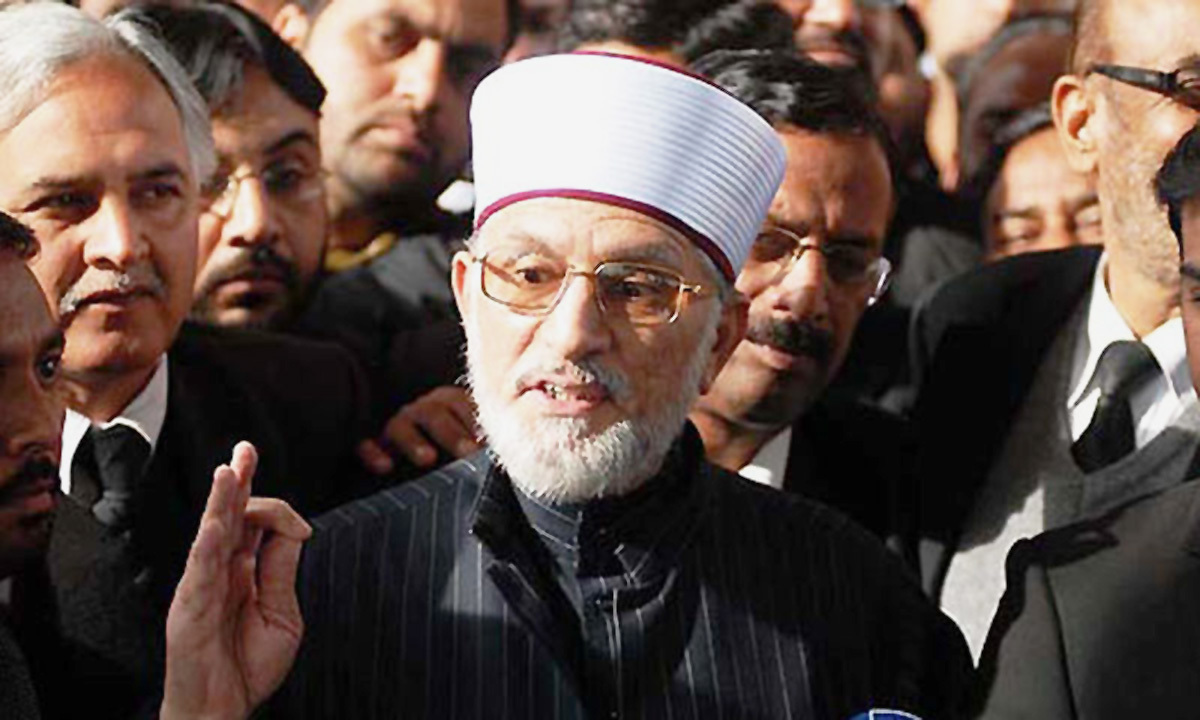 LAHORE: Over 110 policemen involved in the Model Town incident have been removed from their current assignments and confined to the headquarters till further order.
The action was taken on the direction of newly-appointed Inspector General of Punjab Police Amjad Javed Saleemi on Tuesday.
The removal however did not please the Pakistan Awami Tehreek (PAT) which is pressing Prime Minister Imran Khan to remove `senior' officials as well.
Earlier on Oct 3, former IGP Mohammad Tahir had transferred four senior officers from their key positions in Lahore and assigned them non-field tasks out of the city.
Removal of 110 cops is just the beginning: Qadri
They included the then SSP (discipline and inspection) Tariq Aziz, Maroof Masood Safdar, (AIG training, CPO Punjab) CIA SP Syed Abdul Rahim Shirazi and anti-riot unit SP Muhammad Nadeem.
Some more senior officers named in the Model Town case are already holding non-field assignments.
An official privy to the information told Dawn the former IGP had reportedly been conveyed that Prime Minister Imran Khan required immediate removal of all the police officers from their assignments till the decision of the court.
He said Mohammad Tahir expressed utter displeasure over the "unprecedented interference" of the PM in the departmental affairs contrary to his previous claims of granting autonomy to the police, and resisted the move of making them OSDs.
This decision caused differences between the then IGP and the PTI government and led to Mohammad Tahir's removal a month after his posting.A majority of the policemen who have been closed to the headquarters are constables and inspectors.
PAT: Not satisfied, the Pakistan Awami Tehreek (PAT) says only officers up to DSP ranks have been removed.
"The Model Town accused include five superintendents of police (SPs), a senior superintendent of police (SSP) and a deputy inspector general (DIG). They are still in field – holding offices of influence. But the party chief (Tahirul Qadri) has assured the party men that these seven officials would also be removed shortly," says a party official.
The party still wants a new Joint Investigation Team (JIT) to launch fresh probe into the incident.
Mr Qadri on Wednesday demanded that Chief Justice of Pakistan Mian Saqib Nisar take notice of the case.
Speaking at the 38th Foundation Day of Tehreek Minhajul Quran, he said the Sharif brothers deserved stricter punishment. "The removal of police officers up to DSP rank is appreciable but many senior officers are yet to be removed," he said.
"Making accused OSDs is just the beginning and many more steps are yet to be taken for justice. Prime Minister Imran Khan has assured me of justice in a telephonic conversation."
Published in Dawn, October 18th, 2018