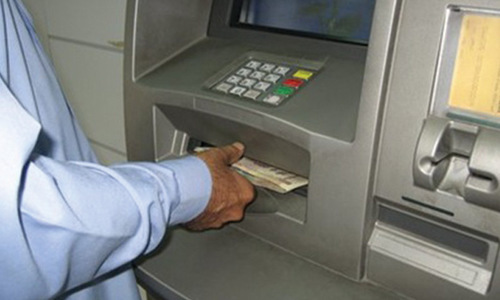 After an investigation conducted by the Federal Investigation Agency (FIA), two individuals from a gang —one Romanian citizen and one Pakistani — have been arrested on the charges of committing ATM fraud and stealing from people, FIA sources told DawnNews on Friday.
The FIA source said that 130 ATM and credit cards were seized from the possession of the suspects.
They added that laptops, cameras as well as a 1,000 'fake' ATM cards were also seized during the arrest.
The FIA official said the suspects have stolen tens of millions of rupees from citizens. After stealing the money, the suspects would escape overseas.
The official said that other suspects from the gang will also be arrested soon.
In January, the FIA had arrested six Chinese nationals for allegedly stealing data with skimming devices and illegally drawing cash from ATMs in Defence Housing Autho­rity and Abdullah Haroon Road near Zainab Market in Karachi.
In February, a judicial magistrate indicted Chinese national Xu Zhoping — also arrested in January —in a case pertaining to identical allegations of stealing data and illegal cash withdrawals from an ATM facility of a private bank in the Bahadurabad area of Karachi.