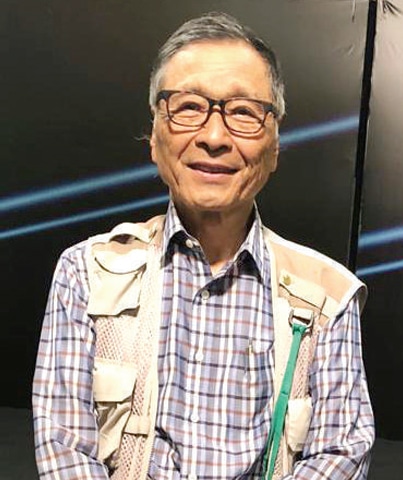 Hyecho was a Buddhist monk from Silla, which is part of present-day Korea.
He set out for present-day Pakistan in the early eighth century to see the culture and land of the Buddha.
During his travels, he wrote a book in old Chinese about the five kingdoms of Indu, which are also referred to as Tentouk. Head of the Pure Land Buddhist Institute Dr So Gilsu re-traced Hyecho's footsteps almost 1,300 years later. He is a former professor of economic history and is one of the few people who can read ancient Chinese scripts.
Dawn caught up with Dr So Gilsu to talk about the cultural and historical linkage between Pakistan and Korea.
Q: Why did Hyecho undertake the journey from present-day Korea to the present-day Indian Subcontinent (Pakistan)?
A: Hyecho was searching for Dharma, which in Sanskrit means The Truth. So, the monk was searching for the truth. The truth was in this region, not there. That is why he travelled all the way to present-day Pakistan in search of it.
But how did he know he was going to find the truth here? Teachings from this place in geography, which was referred to as Indu or Tentouk and which comprised of present-day Pakistan, India and Bangladesh, were very common in the Korean peninsula and China. North and west Tentouk comprise Pakistan today, central and south Tentouk are what is modern-day India and east Tentouk is now Bangladesh.
Teachings from here were already translated into Chinese there. Hyecho came here and took a lot of Sutras, or manuscripts and translated them into Chinese. But he never got back home and died during his travels in China. The truth that he was looking for still exists here.
I came from Korea to here on the same route that Hyecho took and visiting the same places he visited took me a month even though I took all modern modes of transport. It took him a year to undertake the same journey. What difficulties he must have faced. Surely our experiences cannot be the same. But, like Hyecho, I also come with the message of peace and love.
Q: What did you learn from your travels to Pakistan?
A: I find immense tourism opportunities here, especially of religious tourism. Pakistan is a wonderful country with so many places that are culturally and religiously significant to many people, especially for Buddhists.
If these places are well preserved and looked after and tourist safety is ensured, Pakistan can earn immensely from tourism and this can also be an opportunity to properly present itself to the world as the wonderful country that it is.
This will also lead to further improvement in relations with other countries. For example, South Korea and Pakistan enjoy friendly relations. We can increase people-to-people contact by Korea opening its employment market to Pakistan and the latter taking care of and promoting the Buddhist history here so that more Koreans can visit.
At one point, there were 13,000 Buddhist temples in the Swat area which have since been destroyed or damaged and very few such places remain but that too in deplorable conditions.
Q: How can the history here be promoted more effectively?
A: I have always suggested a cultural union in the Tentouk region since it has the same history and culture, but again, that is just my opinion.
This region can be the biggest tourist market of the world. Just in Pakistan you have the Indus Civilisation and the Mahayana Buddhist sites, including in the Swat Valley which millions want to visit, especially Koreans. Malananda, the first monk to bring Buddhism to southern Korea in the fourth century was also from Gandhara. This potential should be tapped on with a proper plan.
Published in Dawn, October 11th, 2018