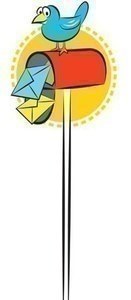 What community means to me?
Community is a group of people living together with unity and love. For example, a class is a community, if some children have a problem, it will soon become a problem for the whole class. And in a broader perspective, this world is also a big community. Every country depends on the other for a number of reasons.
Similarly, we are connected with our friends and relatives living abroad through social networking sites like Whatsapp and Facebook. There are no distances left.
The advantages of living in a community are that you can share your problems with other people and you can get help, advice or opinion from them. Not only this, community gives enjoyment on joint festivals too, like Eid, Independence Day, etc.
I think life without community is impossible; as there will be no interaction with anyone and nobody will have anything to do with others, people will become selfish and careless.
Community is essential; we can make community stronger by helping each other and by living in peace, love and unity.
Muneeba Ismail Kharbey,
Karachi
Fiction is addiction
Being a passionate reader of fiction is like being different from the rest of the world. Once you enter the world of fiction, you wish to keep exploring it. You can even feel the things you never felt before.
It is often noted that fiction lovers are more sensitive to others' feelings and have a better understanding than those who don't read fiction. I suggest to all kids to add fiction books in their reading list and get to know this genre as well.
Noor Zahra,
Multan
A nation without unity is no nation!
A country's progress depends mainly upon unity among its people. If the people are not united for any reason, the country will never progress in any field. Unfortunately, our country is going through a lot of chaos. Every single person thinks about him/herself.
However, being humans it is our responsibility to help other humans in need, care for them just like we care for ourselves. If we have proper meals in our house, then we are the lucky ones, but there are millions of people who don't get enough food to eat each day.
We are human beings, it is up to us what kind of person we choose to be — we can become someone who help others, or someone who is selfish. For a better tomorrow and becoming a better human being, we should unite. If we don't unite now, our country will only suffer and go down in every field.
Uswa Hafeez,
Tando Jam
Published in Dawn, Young World, February 17th, 2018