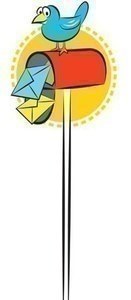 Cheating in exams
It is sad that children today are more interested in cheating than in studying. This is a 'trend' that kids enjoy and they don't consider it as a wrong practice.
It is the duty of parents and teachers to tell children that it is ethically and morally wrong to cheat. We should try to bring cheating to an end!
Eman Nasir Malik,
Multan 
The cursed classroom
This is with reference to the story "The cursed classroom", (YW, December 9, 2017) by Wania Zamarud. I found the story humorous. It reminded me of my school days.
I had many classmates who were also naughty. They used to put our entire class in trouble. I remember one day a classmate broke an energy saver in our classroom. As a result, our entire class was punished.
So I feel that there were probably some naughty students in the class of the writer who were involved in making the classroom seem cursed. And I am sure, their class was never cursed!
Farman Ali,
Tando Jam
Ignoring young talent
Baluchistan is full of talented people, but they are being neglected. We are not being provided with full opportunities to show our talent.
Recently, when the selection of Pakistan Idol was being done, the city of Quetta was not included.
Why are we neglected? Besides, we find no singing or dancing competitions taking place in our city, while in other cities these activities take place in educational institutions.
Because of zero recreational facilities, we are facing a lot of problems. It is the responsibility of the government to give opportunities to each citizen of the state to show their talent.
Their success will be a matter of pride for the state as well.
Ali Jan Maqsood,
Turbat
Kallag's problems
Kallag is a small village in Makran division, in Kech Tehsil. The villagers are suffering enormous problems as they are being ignored and remain deprived of basic rights, such as education, healthcare and proper roads.
Lack of healthcare and unhygienic conditions lead to frequent outbreak of diseases. Education is like a dream for the villagers and the youth has to give up this dream. Damaged roads destroy our vehicles and make commuting to larger towns and cities a hassle.
It is requested that the government solves the problems of the rural areas of Baluchistan immediately.
Chakar Shahdad,
Kallag Kech
Published in Dawn, Young World, January 6th, 2018