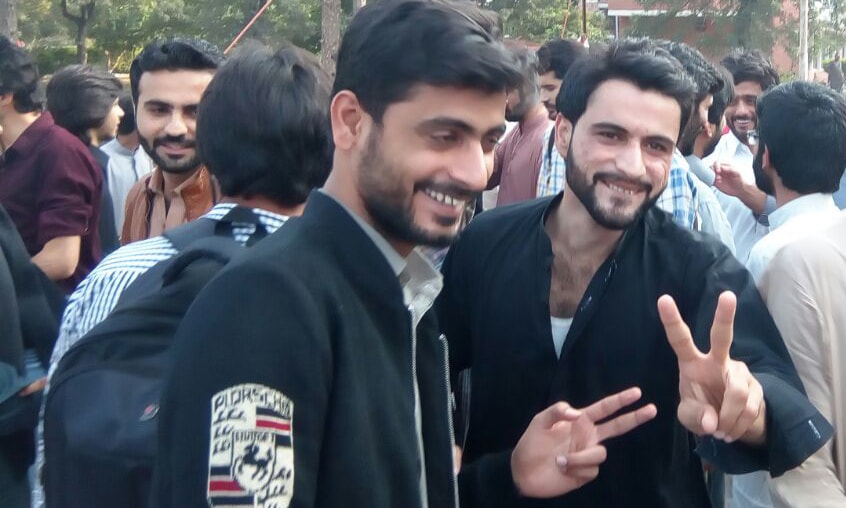 Protesting Quaid-e-Azam University (QAU) students ended their strike on Thursday after the university announced their restoration following a meeting between the vice chancellor (VC) and Minister for Federal Education and Professional Training Baligh-ur-Rehman.
A notification issued by the QAU said that the expulsion of the students has been replaced with an additional fine of Rs40,000. The punishment for rustication for two semesters was also replaced with Rs25,000 fine.
The students will be issued strict warning letters for their involvement in the May clash and will have to submit apology letters and assurances from parents or guardians against their involvement in "recurrence of similar acts".
The students ended their hunger strike after being informed of the decisions taken in the meeting, also attended by the varsity syndicate.
The crisis at the QAU had begun when protesting students forced the university to be closed down for over two weeks last month.
They demanded restoration of students expelled after a clash on campus in May, as well as a recall of fee hike among other demands.
The university had re-opened after negotiations between VC Javed Ashraf and the students were said to have been successful. The QAU Students Federation's Baloch Council, however, had claimed that the VC had not kept his word as its members were not allowed to sit in the syndicate meeting according to his announcement following negotiations.
75 students were then booked and at least 40 were arrested to ensure academic activities at the varsity continue but students continued to protest after being released.
The students then resorted to a hunger strike which eventually led to their demands being met today.