June 30, 2017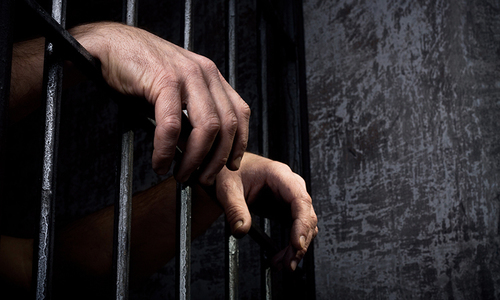 QUETTA: The Federal Investigation Agency (FIA) arrested a newspaper reporter on Sunday (June 25) for allegedly writing against "national security institutions" on social media, according to members of his family.
Zafarullah Achakzai, who works for Qudrat, a Quetta-based daily, was taken into custody under the Prevention of Electronic Crimes Act 2016 and produced in a court of the judicial magistrate, according to FIA officials.
The court remanded Mr Achakzai in custody of the Federal Investigation Agency for six days.
"Our entire neighbourhood was besieged by the security agency before arresting him," Niamat­ullah Achakzai, the detained reporter's father, said. Mr Niamatullah is the editor-in-chief of daily Qudrat.
The FIA informed him on Thursday that Zafarullah Achakzai had been taken into custody under the Prevention of Electronic Crimes Act 2016.
The reporter's relatives told a joint meeting of the Balochistan Union of Journalists and other bodies that "personnel of a security agency" took Zafarullah Achakzai into custody in the early hours of Sunday morning after cordoning off his residence.
The meeting expressed concern over the manner in which Mr Achakzai was arrested. It said if there was any complaint against the journalist, the authorities should have raised the matter at a "proper forum".
The meeting further said if any journalist was violating the law, he should be produced before a court after arrest.
Published in Dawn, June 30th, 2017