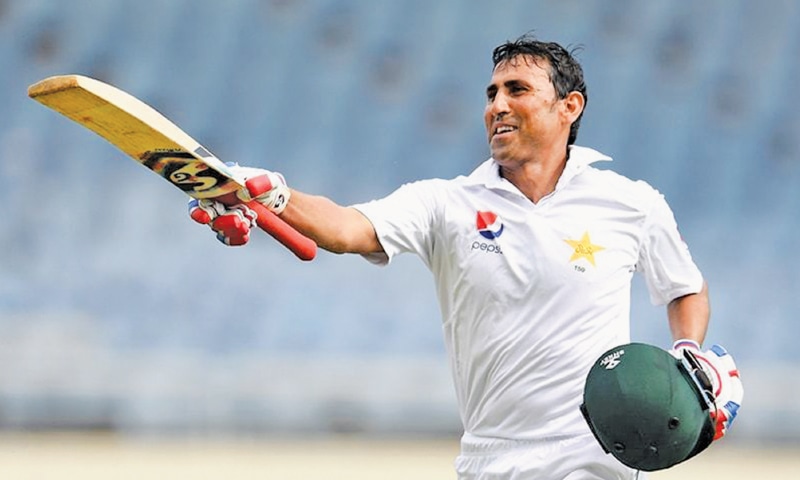 Would you believe me if I told you that Younis Khan is the highest impact Asian batsman ever? That Rahul Dravid had a higher impact in Test cricket than Sachin Tendulkar? That Marvan Atapattu was a legend in one-dayers and that Richie Richardson's impact in Test cricket was almost as much as Viv Richards'? You might laugh, but I have proof that everything I'm saying is correct — just read former Indian Test batsman Aakash Chopra and Impact Index's book Numbers Do Lie: 61 Hidden Cricket Stories.
Numbers Do Lie is different from other books on cricket statistics. It is a collection of stories that looks at the careers of cricketers and analyses them using its own mechanism to magnify the players' impact on the team's performances, their game-defining innings and, above all, how much pressure they were under when they went out to bat or bowl. It can be surprising to learn that a player making no centuries could have a higher impact than one hitting numerous hundreds, because the performance of the former might have resulted in a victory, while the latter's — despite the runs — might have resulted in a loss. The book also sheds light on how bowlers used to dominate in the 1950s, but as the rules of the game changed, batsmen came to be at the forefront of modern cricket.
Credited as co-author, Impact Index is an alternative statistical measurement system created by Jaideep Verma, who leads a team comprising Soham Sarkhel and Nikhil Narain. Theirs is a novel way of analysing cricketers in that, instead of simply calculating batting or bowling averages or strike rates, the system takes into account each player's contribution in terms of the impact he has had on the match.
A pioneering method of assessment provides statistical evidence that a cricketer's impact is more than his averages
According to Impact Index's method of calculating impact, Danish Kaneria is the highest impact spinner in Pakistan — a country whose team has included the likes of Abdul Qadir and Saeed Ajmal. V.V.S. Laxman wasn't appreciated enough despite sacrificing the most for the team, and fast-bowler Dennis Lillee had the highest impact during his Test career, despite his wicket tally of 355 having been surpassed by many others.
This new paradigm is interesting for those who love cricket the way I do — passionately. For me, reading about Tendulkar wasn't a revelation because I firmly believe he wasn't the best batsman in the Indian team (except ahead of World Cup 2011). This book confirmed my gut instinct as the authors discuss the career of the 'master blaster' and blast it to pieces. According to the numbers in the book, Tendulkar was good in a supporting role, as first it was Mohammad Azharuddin who outshone him, followed by Sourav Ganguly, Dravid, Virender Sehwag, Laxman and finally Virat Kohli. Their performances in the Tendulkar-era had more impact in winning series than Tendulkar himself, who may have won matches but didn't provide any series- or tournament-defining moments or take pressure like his teammates.
The book also takes note of things many people might not be aware of. For example, Australian batsman Dean Jones, currently the coach of Islamabad United, was the first to ask his own coach to time his running between the wickets; Graeme Smith is worth more than many South Africans due to his series-defining contributions to the team; whenever Gundappa Viswanath scored a century, India won the match; New Zealander Craig McMillan's contribution is more than it appears as his presence in the middle order enabled his team to win matches regularly. These are facts we don't usually think about, considering that our usual standard for analysing players is based on statistics that can be manipulated by a player scoring more against weaker teams, playing more matches at home than abroad, and in many other ways.
In the book, Chopra provides insights as a former cricketer and modern-day analyst, and Impact Index responds to those insights — this makes for an engrossing discussion of the kind that does not receive much coverage on television, mostly because it challenges the status quo. The book also does not display any bias towards Indian players — it includes cricketers from all over the world, be it Shakib Al Hasan from Bangladesh, Heath Streak from Zimbabwe, or Trevor Goddard from apartheid South Africa.
This book also brings back memories of players who may no longer be remembered for their heroics, such as West Indian Carl Hooper, Australian Alan Davidson, Indian Sandeep Patil and many others. So if you didn't know that England's Peter May was the second-highest impact batsman in Test history (after Australian Don Bradman) or that Sehwag addressed himself in the third person, or that Inzamam ul Haq's performances in Tests had more impact than Tendulkar's and Dravid's, this book will set all the stories straight.
It will give readers a new perspective and even make someone a fan of West Indian Ian Bishop instead of compatriots Courtney Walsh or Curtly Ambrose; Kane Williamson over fellow New Zealander Martin Crowe; or Azhar Ali over any current Pakistani cricketer.
However, there are a few things the authors would do well to watch out for ahead of any follow-up editions: Sunil Gavaskar's last match at Bangalore was marred by an umpiring controversy yet we don't get to read about it here. It would have made sense to include it. Then, the mechanism does not include points for 'selfish' runs scored by a batsman that damage the team's chances in the match. The number of stories could have been limited to 50 as most of the last 11 seem to have been forcibly included — R. Ashwin hasn't become the great he is predicted to be in this book and so could have been excluded; Robin Uthappa isn't the only unlucky cricketer in the world and most readers wouldn't care about him anyway. The next edition or sequel to this otherwise amazing collection might want to address these issues.
The reviewer writes about film, television and popular culture
Numbers Do Lie: 61
Hidden Cricket Stories
By Impact Index,
Aakash Chopra
Harper Sport, India
ISBN:
978-9352643851
368pp.
Published in Dawn, Books & Authors, June 18th, 2017