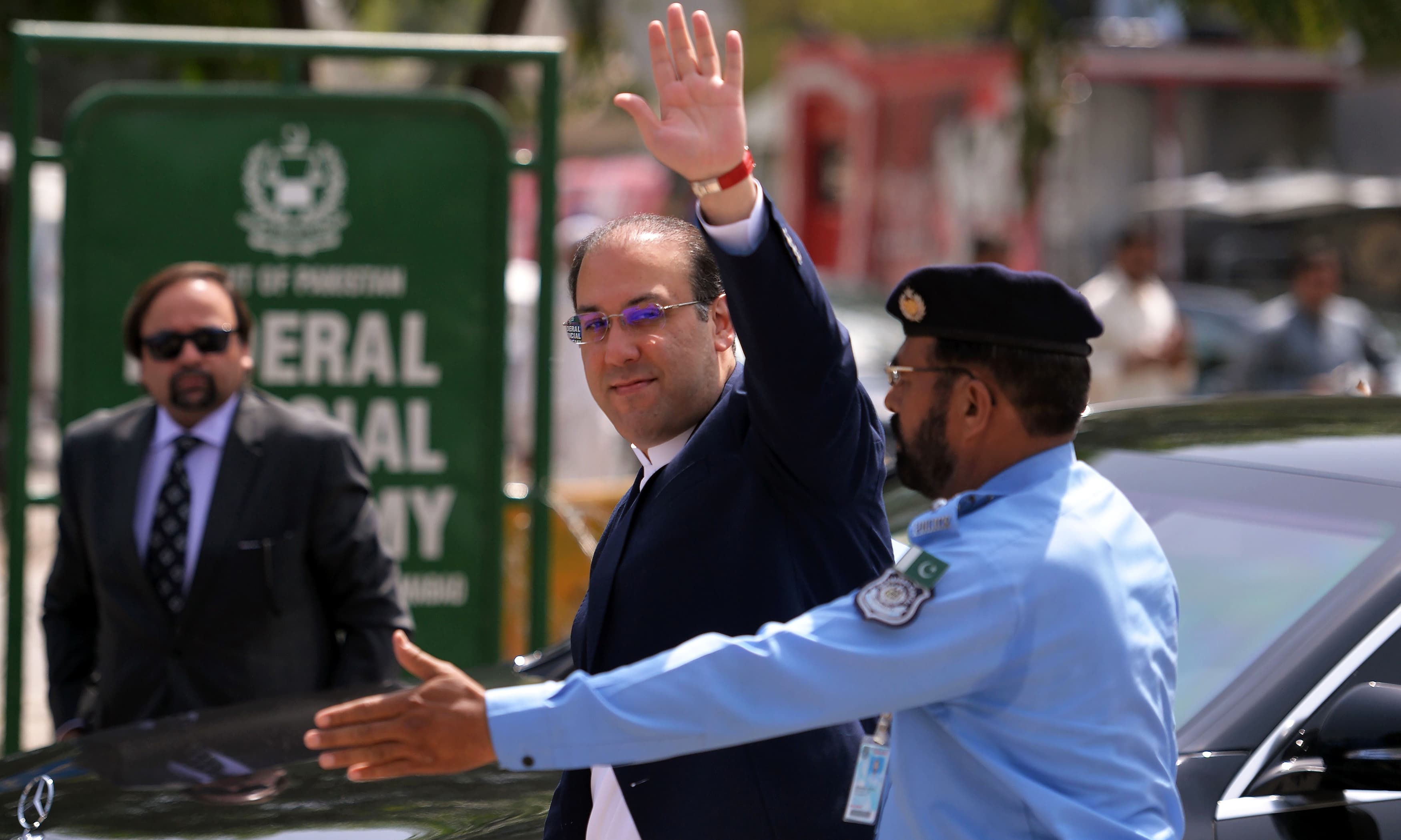 Prime Minister Nawaz Sharif's younger son, Hassan Nawaz, on Friday made his first appearance before the joint investigation team (JIT) constituted by the Supreme Court to probe the Panama Papers case, DawnNews reported.
Hassan arrived at the Federal Judicial Academy, where the JIT has set up its secretariat, flanked by PML-N leaders.
A day earlier, his elder brother, Hussain Nawaz, had appeared before the JIT for the third time in five days to defend the money trail of the Sharifs' London properties.
As he emerged from the JIT secretariat, Hussain claimed that there was not an iota of evidence of any wrongdoing or illegality committed by him, his father, brother and sister.
It has not been specified what Hussain will be questioned on when he will make his fourth appearance.
In his first appearance before the JIT, Hussain had refused to answer questions put forth by the investigative body, saying that the JIT's status was 'sub judice' as he had already filed a petition before the apex court regarding two of its constituents.
Subsequently, the apex court terminated the plea filed by Hussain seeking the exclusion of the two JIT members. After each of the next two hearings, the elder son of the premier told reporters that he answered all questions put forward by the JIT.
The six-member JIT has been constituted by the apex court to examine the business dealings of the Sharif family abroad.
The apex court has also been monitoring the proceedings of the JIT on fortnightly basis.