April 28, 2017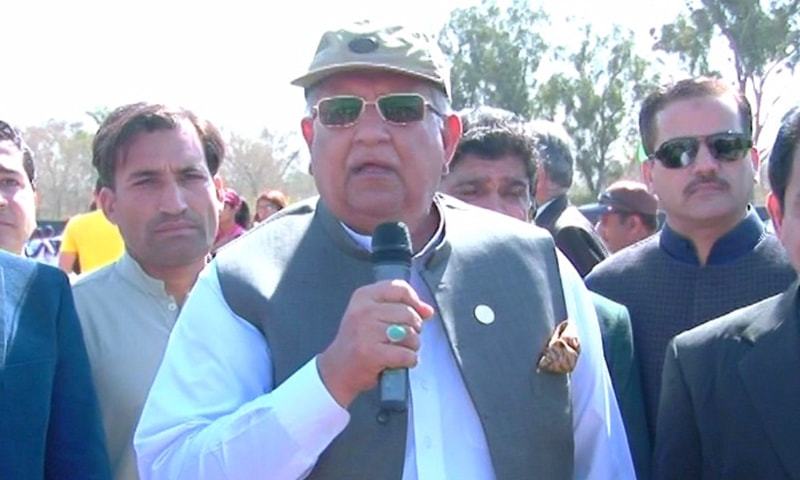 Minister for Inter-Provincial Coordination Riaz Pirzada resigned from his post on Friday, citing reservations against the suspension of Director General Pakistan Sports Board Dr Akhtar Nawaz Ganjera as the reason behind his decision, DawnNews reported.
The federal government on Wednesday suspended DG PSB for three months, though no charge was mentioned against the DG in the notification of suspension.
Ganjera enjoys support from Pirzada, who has decided to take up the matter with the Prime Minister.
"I have been disrespected enough by the prime minister's principle secretary," Pirzada said. "I will not be disrespected more and will not retract my resignation."
In his resignation to the prime minister, a copy of which is available with DawnNews, Pirzada said:
"There has been a continued interference in my ministry and affiliated departments by your principal secretary. This suggests either a lack of confidence in my abilities or a loss of faith and trust. This has not only distressed me but also clipped my powers. As said — clip the wings of the bird and ask it to fly."
Pirzada, while visiting the Sports Board in Islamabad, announced that he had officially handed in his resignation.
According to DawnNews, Pirzada alleged that there is high-level corruption in all parts of the government, adding, "I will not say anything about the prime minister's situation at the moment."