A Pakistani hacker has been ranked the third most accomplished bug hunter in the world by Dark Reading, a cyber security news site.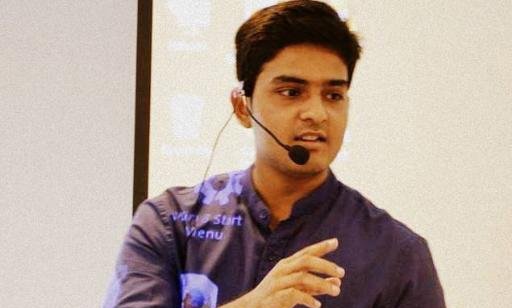 A Multan native, Shahmir Amir has also been dubbed the 11th most top-rated hacker in the world by HackerOne, a vulnerability disclosure company in California.
But it's not just fancy titles. Amir has raked in $150,000 by reporting bugs, or flaws in a computer program or system, to more than 300 organisations around the world including tech giants such as Facebook, Microsoft, Google, Yahoo, Twitter, LinkedIn and Dropbox, all in a span of two years.
Starting out
The 21-year-old attributes his success to his curiosity with computers and technology. In an interview with ProPakistani, he remembers his Pentium 3 computer that he used to have as a child, one that would continuously have issues. Amir's solutions usually consisted of a quick Google search and trying his own hand at the problem, a practice that would later hone his technical problem solving skills.
Amir's defining moment came in the form of a seminar conducted at his university about cyber security. It was then that he started his formal research, using online tools and resources to help him understand more about this field that had long piqued his interest. Hard work and unrelenting motivation eventually lead him down the rabbit hole and into the world of white hat hacking.
Is white hacking ethical?
Yes, it most certainly is. According to Amir, his role is to identify security risks in emerging products and services, whereupon he informs the manufacturers so that the issue can be resolved. As an information vulnerability researcher, companies acknowledge his work and even pay him generous bounties for doing so.
Amir is currently based in Lahore, managing his own cyber security startup, Cyphlon, with his own team of six individuals, lead by Plan9 of the Punjab Information Technology Board. He has also been invited to Las Vegas, Nevada to attend DefCON, one of the world's largest hacker conventions, by HackerOne.
Amir's advice to hacking newbies? Work to learn, not to earn. He suggests one must excel in this field before they focus their energies on earning.
In his words: "Work hard, learn before earning and donate generously, it will help you achieve countless blessings".