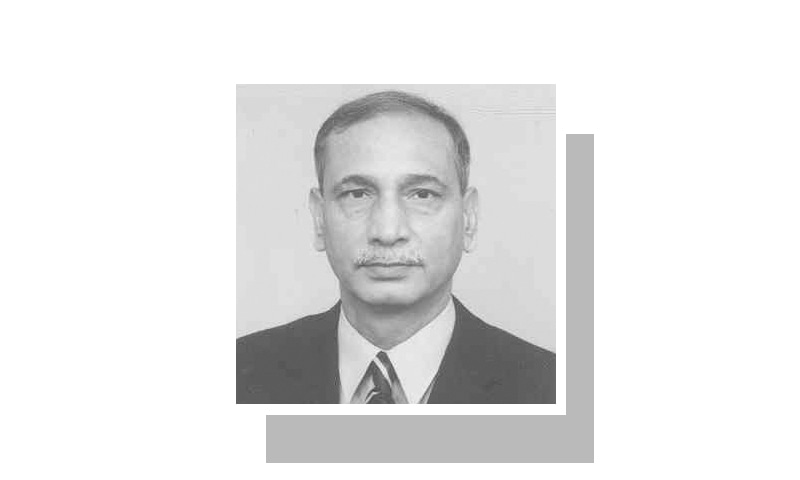 ON the recent occasion of Benazir Bhutto's 62nd birth anniversary, her husband and PPP's co-chairman spoke about her murder and said: "We cannot withdraw the FIR, no matter how much pressure you exert on us and how much you fight for that."
Heraldo Munoz of Chile, the head of the UN commission that probed Benazir Bhutto's murder concluded as follows: "Probably no government will be able or willing to fully disentangle the truth from the complex web of implication in Benazir Bhutto's assassination."
I read the former Chilean diplomat's personal account in his book Getting Away With Murder with great sadness because the Federal Investigation Agency (FIA) under my command on Aug 6, 2009 was entrusted with the responsibility of taking over the investigation from Punjab police. The Special Investigation Group was given the task of putting together a joint team of various law-enforcement and intelligence agencies to carry out further investigation and interrogate possible suspects.
---
The investigation into Benazir Bhutto's murder has hinted at a complex web of implication.
---
I distinctly recall that night of Oct 18, 2007 when as inspector general police, Balochistan, I was glued to the TV watching the huge procession Ms Bhutto was leading in Karachi after finally returning home from a nine-year exile. The bombings that targeted her cavalcade that night resulted in 149 deaths and injuries to 402.
Ms Bhutto survived that deadly attack and lodged an FIR by becoming a complainant herself. Police did not register the case that she filed on Oct 21, 2007 in which she wrote: "I was informed by the government that certain militant groups wanted to attack me. After receiving this information I wrote a letter dated Oct 16, 2007 to the president of Pakistan informing him of my grave concern regarding my security and specified the forces and persons behind them whom I suspected were likely to harm me physically."
The investigations remained stalled until she was assassinated on Dec 27, 2007. The Karsaz case was finally re-registered on Oct 17, 2008, after Gen Musharraf was forced to quit as president in August that year and Mr Zardari had become president.
Meanwhile, the UN mission started the formal probe in July 2009 and the federal government entrusted further investigation to the FIA on Aug 6, 2009. Codenamed 'Operation Trojan Horse', the case investigation team was tasked with collecting ocular testimony as well as documentary, forensic and circumstantial evidence prior to the Oct 18 Karsaz attack, events between Oct 19 and Dec 27, and post Dec 27, 2007 developments.
It was decided to record testimony of all those travelling in the vehicle along with BB: driver Javed; SSP Security Imtiaz Hussain; Makhdoom Amin Fahim; Naheed Khan; Safdar Abbasi; and valet Razzaq. Senator Safdar Abbasi and his wife Naheed Khan had publicly claimed that "sharp sniper fire and a typical intelligence operation" was carried out to eliminate their leader. PPP spokeswoman Sherry Rehman declared she had died from a bullet injury. These statements and the suspicious conduct of Khalid Shahenshah, a security guard who had been caught on TV footage making suspicious signals from near the stage close to BB prior to the exit from the rally where she was murdered, required a thorough probe.
We decided to start our investigations by seeking assistance from interior minister Rehman Malik, who was Ms Bhutto's chief security officer. Accordingly, I sent across to him in writing on Aug 12, 2009 a note through his trusted staff assistant director of FIA, seeking the following: 1) copy of the letter sent by BB to Gen Musharraf on Oct 16, 2007 naming three suspects; 2) copies of emails sent by BB to Mark Siegel and others identifying threats from Gen Musharraf; 3) a copy of BB's original will; 4) a copy of the final agreement exchanged between BB and Gen Musharraf; and 5) copies of correspondence between CSO [Rehman Malik] and the governments of Pakistan and Sindh on security-related matters. There was no response.
Meanwhile, interrogation of five arrested accused, namely Aitzaz Shah, Sher Zaman, Hussnain Gul, Muhammad Rafaqat and Rasheed Ahmed, as well as some other crucial leads led us to aim for arrest of one Ibadur Rahman resident of Malakand who, we believed, played a key role in BB's murder. (However, this key plotter was reportedly killed in the first-ever drone strike in Khyber Agency in May 2010 or in an attack carried out by a Pakistani fighter plane.)
Another suspect was al Qaeda's No 3 leader and financial and operational chief Mustafa Abu Yazid alias Sheikh Saeed Al-Masri who was said to have claimed responsibility for "terminating the most precious American asset who vowed to defeat Mujahideen". He was reportedly killed in a CIA drone attack on May 22, 2010 in North Waziristan.
Similarly, the crucial suspect or witness Khalid Shahenshah, the security guard hired allegedly by a trusted confidant of the party leadership, was killed in Karachi a few months after Ms Bhutto's murder.
An important meeting of the FIA investigation team was held on Oct 28, 2009 in the interior minister's presence. My directions were clear: place all the evidence and leads before the UN team. While the UN commission was generally critical of the conduct of relevant stakeholders, including the earlier Punjab police JIT, it did note in its report that the second JIT by the FIA "has been more vigorous in carrying out its investigations".
In yet another important meeting held at the interior minister's residence on Nov 25, 2009, the FIA investigators reviewed the progress and asked the agencies concerned for apprehension of key suspect Ibadur Rehman from Khyber Agency. They were also given the go-ahead to visit Madressah Haqqania in Akora Khattak for adducing further evidence. Officers were also assigned to visit the UAE, Saudi Arabia and United States for obtaining evidence from key sources that could shed further light on the conspiracy.
Within days of setting a clear direction for the investigators to move forward on the case, I was transferred from the FIA.
The case is under trial and I will avoid drawing conclusions. The UN commission submitted its report in May 2010 and their conclusions and recommendations were commented upon by me as a professional in a confidential letter addressed to the then prime minister. The political and security establishment consigned those recommendations to the dustbin of history. Truth hopefully shall prevail eventually.
The writer is former DG, FIA.
Published in Dawn, July 6th, 2015
On a mobile phone? Get the Dawn Mobile App: Apple Store | Google Play