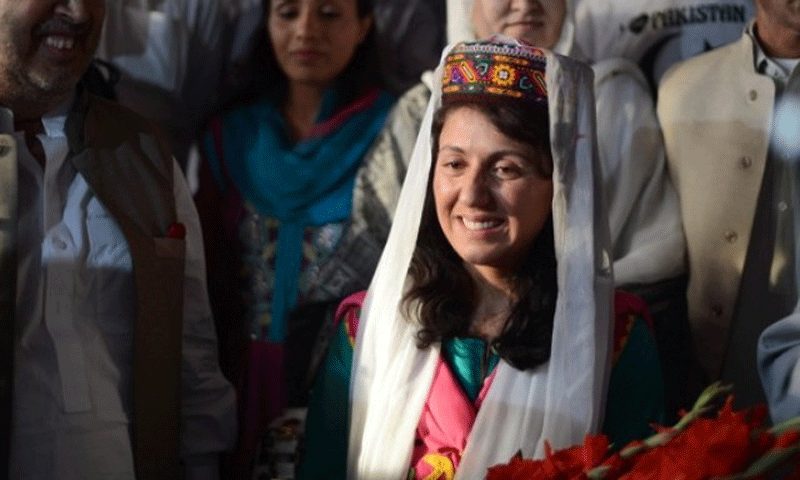 ISLAMABAD: A little over 40-minute-long documentary, 'Beyond the Heights' screened on Thursday showed how a woman from a humble background won laurels for her community and country.
The documentary focuses on the life of Samina Baig and traces her journey from her home in Shimshal Valley in Upper Hunza to Mount Everest.
On May 19, 2013, Samina Baig, then 22, made headlines around the world when she became the first Pakistani woman to conquer the 8,848-metre high Mount Everest, the highest peak in the world.
"The documentary on Samina Baig is a beacon for those who aim to achieve the highest goals," said Ambassador of Nepal in Pakistan Bharat Raj Paudyal.
The film was creatively shot and compiled like an art film.
It also highlights her modest village life – cooking, walking through fields and gathering fodder for sheep.
"In the beginning, I had no shoes, no climbing gear and even no warm clothes. But in my heart I craved to conquer the highest peak," said Samina Baig.
The film also captured the moment when Samina Baig gave up because of exhaustion.
Overwhelmed by the film, Foreign Secretary Aizaz Chaudhary, who was also the chief guest, said 'Beyond the Heights' should be shown in Pakistani embassies abroad.
Everybody wanted a picture with Samina Baig and her brother, Mirza Ali, who had shot and put the film together.
The guests were eager to congratulate Samina Baig and shake her hand.
During the conquest of Mount Everest, Mirza Ali had stopped a few hundred metres short of the summit to let his sister accomplish the feat. Throughout the climb, he had been by her side but here he wanted her to take the glory.
"This is my biggest achievement. My sister is one of the strongest women I know who accomplished her dream through perseverance. All Pakistani women are capable of doing this. We must support them in all their endeavours," said Mirza Ali as he highlighted the mission to Mount Everest, which was to promote gender equality.
Published in Dawn, March 6th, 2015
On a mobile phone? Get the Dawn Mobile App: Apple Store | Google Play