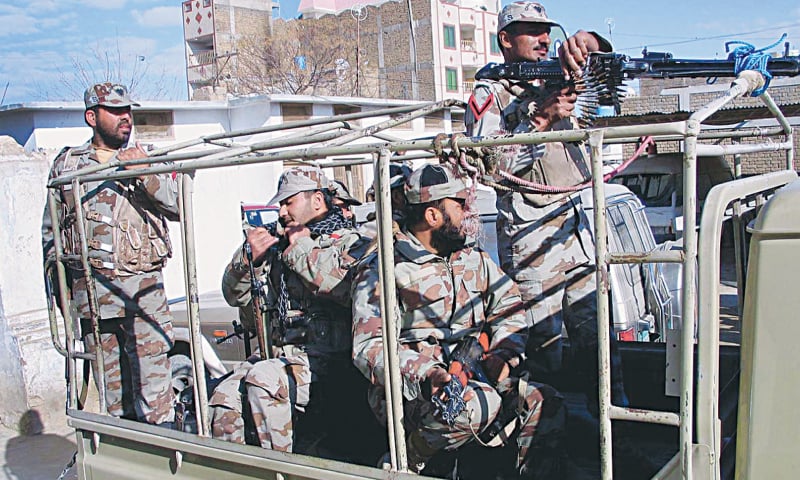 PESHAWAR: With many parents continuing to refuse to get their children vaccinated against polio, authorities in Khyber Pakhtunkhwa arrested more than 470 of them here on Monday, the first day of a new round of the Sehat ka Ittehad (Alliance for Health) campaign.
Police arrested the parents under section 3 of the Maintenance of Public Order on the directives of Deputy Commissioner Riaz Mehsud, according to health officials. The arrested parents were sent to jail.
According to the health officials, the authorities decided to get the parents arrested because unvaccinated children put at risk even the vaccinated ones.
Last week, similar arrests were made in Nowshera and Kohat but those arrested were freed after they agreed to get their children administered the Oral Polio Vaccine (OPV) drops. In Charsadda 27 guardians of children were arrested briefly.
Meanwhile, the second round of the Sehat ka Ittehad programme has begun in KP.
During the three-day initiative, more than 27.7 million children under the age of five years are planned to be vaccinated against polio in 21 districts.
According to the Polio Emergency Operation Centre of the health department, 8,157 teams — including 7,168 mobile, 717 fixed and 272 transit teams — have been deputed to achieve the target set for the round.
Vaccination will be carried out in all union councils and Afghan refugee camps in the districts of Bannu, Charsadda, Dera Ismail Khan, Hangu, Lakki Marwat, Mardan, Peshawar and Tank. Selected union councils deemed at high risk will be targeted in the remaining districts.
AFP adds: Those arrested on Monday were from suburban areas of Peshawar where militant groups regularly attack police and polio workers and where opposition to vaccination is relatively strong.
Mr Mehsud said the authorities had issued 1,000 blank arrest warrants so that 'refuseniks' could be dealt with swiftly.
Mohammad Mumtaz, an official, said the detainees would "be freed only after a written assurance and providing two guarantors" to ensure that their children got the drops.
Taliban militants claim the polio vaccination drive is a front for espionage or a conspiracy to sterilise Muslims. They stepped up their attacks after a doctor was recruited by the CIA to set up a hepatitis immunisation drive as part of efforts to track down Al Qaeda chief Osama Bin Laden.
Last year, the number of polio cases recorded in the country soared to 306, the highest in 14 years.
At least nine cases have so far been detected in 2015. Pakistan is one of only three countries in the world where polio remains endemic but years of efforts to stamp it out have been badly hit by refusal by parents to get children vaccinated, opposition from militants and attacks on immunisation teams.
Published in Dawn March 3rd , 2015
On a mobile phone? Get the Dawn Mobile App: Apple Store | Google Play