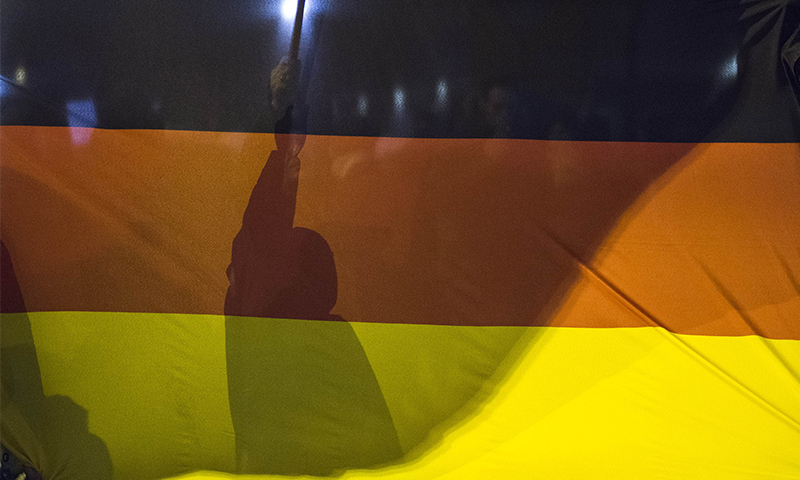 DRESDEN: As thousands of people participated in anti-Islam rallies in the eastern German city of Dresden this week, other cities like Cologne and Berlin witness counter-demonstrations in support of Muslims.
According to an Al Jazeera report, some 18,000 people gathered in Dresden in support of a new grassroots movement called Patriotic Europeans Against the Islamisization of the Occident (PEGIDA) against higher levels of immigration and the Islamization of the West in recent months.
The PEGIDA protesters waved Germany's black, red and gold flag and brandished posters bearing slogans such as "Against religious fanaticism and every kind of radicalism".
"PEGIDA is for resistance against an anti-women political ideology that emphasises violence, but not against integrated Muslims living here," the group said on its Facebook page.
However, PEGIDA rallies in Berlin and the western city of Cologne were heavily outnumbered by counter-protesters who accused the body of fanning racism and intolerance.
In solidarity with the demonstrations against PEGIDA, businesses, churches and Cologne's power company planned to keep buildings and other facilities dark.
The Telegraph reported that authorities switched off the floodlights at the famous Brandenburg Gate in a mark of disapproval.
The report also said that the lights were extinguished at the city's iconic TV Tower, as part of a coordinated campaign by opponents of the protests to greet them with darkness wherever they tried to gather.
In Cologne, where protesters were also heavily outnumbered, the floodlights were switched off at the cathedral that is Germany's most visited tourist attraction, and on the bridges across the river Rhine.
According to German online publication Deutsche Welle, overwhelming support for immigrants and asylum seekers in Cologne "led to the Pegida demonstrators cancelling their appearance".
The report said citizens in Cologne shouted out in jubilation, the sole goal of their demonstration being to prevent the Kögida- the name of the anti-Islam movement in Cologne- from marching in their city.
Germany has some of the world's most liberal asylum rules, partly due to its Nazi past. The number of asylum seekers arriving in Germany, many from the Middle East, jumped to around 200,000 last year -- four times as many as in 2012.
In her New Year address last week, Merkel urged Germans to shun the anti-Muslim protesters, saying their hearts were full of hatred.
"We need to ... say that right-wing extremism, hostility towards foreigners and anti-Semitism should not be allowed any place in our society," Merkel said on Monday in the eastern town of Neustrelitz.
In Cologne, home to a large Muslim population, there were 10 times as many counter-demonstrators as PEGIDA protesters. In similarly multi-ethnic Berlin, some 5,000 counter-demonstrators swamped around 400 anti-Muslim protesters, local police said.
"Germany is a country where refugees are welcome and the silent majority must not remain silent but rather go out onto the streets and show itself," Justice Minister Heiko Maas said at the Berlin counter-demonstration.
Cologne Cathedral, one of Germany's most famous landmarks, switched its lights off to protest against the anti-Muslim rallies. Berlin's Brandenburg Gate turned off its floodlights in a similar gesture of solidarity.
PEGIDA has unsettled Germany's political establishment and at first looked likely to help the Euroskeptic party Alternative for Germany (AfD). But the party, already suffering an internal power struggle, is split over how to deal with the movement.