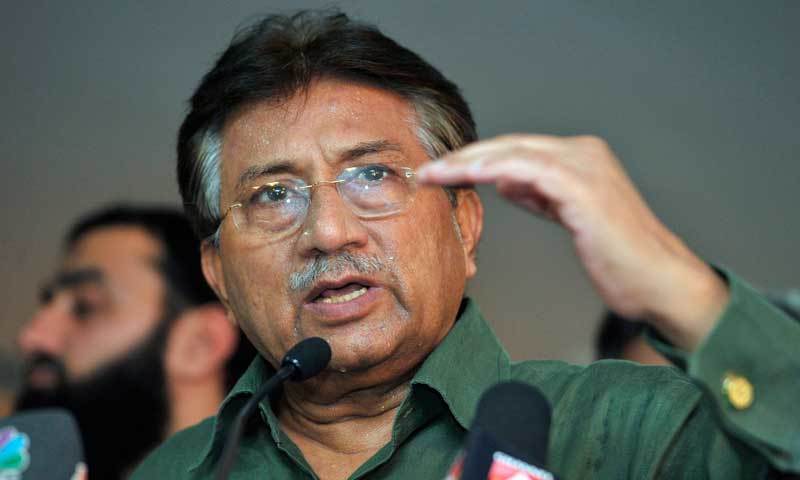 QUETTA: An anti-terrorism court (ATC) in Quetta rejecting a medical report of former president Pervez Musharraf ordered him to appear before the court in the next hearing of the case over the death of elderly Baloch leader Nawab Akbar Bugti
The court rejected the medical report of the former president and asked his lawyer to ensure his presence in the next hearing.
Nawab Akbar Bugti was killed in an operation in Balochistan's Kohlu district on August 26, 2006. His murder had sparked violent protests in Quetta and other parts of Balochistan and life had remained paralysed for more than a week.
Nawab Bugti's son Jamil Akbar Bugti had nominated Musharraf, former prime minister Shaukat Aziz and other high-ups in the murder case of his father.
Judge of the ATC in his remarks warned that bail of former president would be cancelled if he failed to appear before the court on December 10.
Former interior minister Aftab Ahmed Khan Sherpao and former home minister Balochistan Mir Shoaib Nowsherwani appeared in court for today's hearing.
The two former ministers requested the court to separate their case from the former president's case.
"The former president has not been appearing in the court therefore we request the court to separate our case," their counsels pleaded.
The court however accepted Pervez Musharraf's application of one day's exemption before the court on Monday and adjourned the next hearing of the case until December 10.
Strict security arrangements were adopted around the court premises by the administration due to the presence of the former ministers.
Former military dictator Gen (r) Pervez Musharraf has been living in Karachi since April this year and has been facing a barrage of cases including a high treason case for imposing an emergency in Nov 2007 in which the former president has been indicted, the Lal Masjid case and the Benazir Bhutto murder case.
He has been granted bail in most of the cases but his name remains included in the Exit Control List (ECL).
Nawab Bugti had served as governor, chief minister and federal minister. He was considered to be one of the seasoned politicians of the country. During last days of his life, Bugti formed a four party alliance to defend Baloch rights and resources.