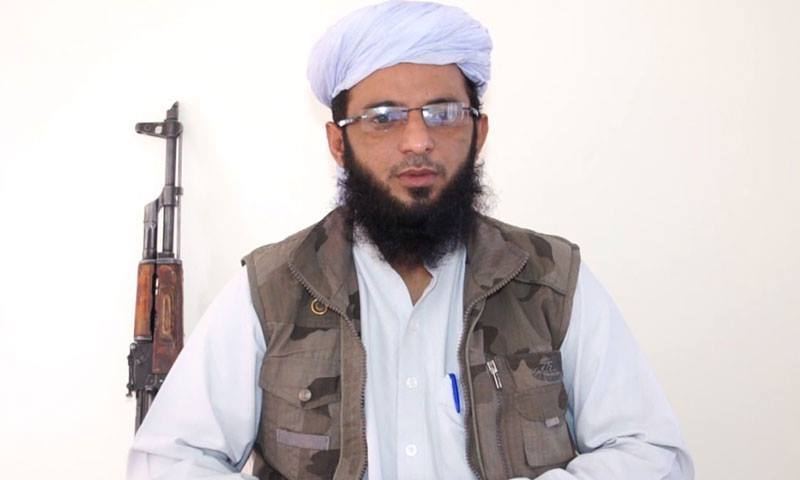 PESHAWAR: The Punjabi Taliban militant group on Saturday announced that it was giving up its armed struggle in Pakistan, and would now pursue the implementation of Shariah in the country through peaceful means.
In a newly released video message and a written statement, a copy of which was received by Dawn.com, Punjabi Taliban Chief Ismatullah Muawiya said that after consultation with the Ulema, and given the prevailing situation in Pakistan, the organization was ending its armed struggle within the country, limiting its use of force to "infidel forces".
Ismatullah Muawiya had only a few days ago announced the group would limit its activities to Afghanistan, and today's announcement is of great significance as it appears to mark the end of the anti-Pakistan armed struggle of the largest Taliban group, in terms of sheer numbers. The faction had been active in Punjab, the political power base of Prime Minister Nawaz Sharif and the Pakistan Muslim League-Nawaz (PML-N).
The announcement indicates further fragmentation in the umbrella Tehreek-i-Taliban Pakistan (TTP), which suffered a setback when a new bloc recently declared its split from the group's official leadership. The TTP Jamatul Ahrar (freedom fighters group) said it would no longer recognise TTP Chief Mullah Fazlullah as its Emir, and named Omar Khalid Khorasani as its commander.
In the same video, Muawiya said the Punjabi Taliban would continue with Dawat Tablig (preaching) and would be operating in Afghanistan. He also called upon the other warring Taliban groups and the government to return to the peace process. The Pakistani Taliban had announced a ceasefire earlier this year, where attempts were made to continue peace talks with the government.
Muawiya also called upon the government to rehabilitate the war affected people of the tribal areas "with honour and dignity" and provide them compensation. He said that, "peace is the need of the hour to foil conspiracies against Pakistan and its people."
The Punjabi Taliban chief also announced that the organisation would start relief activities in the flood hit areas of Punjab.
As noted in previous reports, the Punjabi Taliban had become increasingly open to talking peace with the government, and that was the reason the more hardline Tehreek-i-Taliban Pakistan leadership parted ways with them.