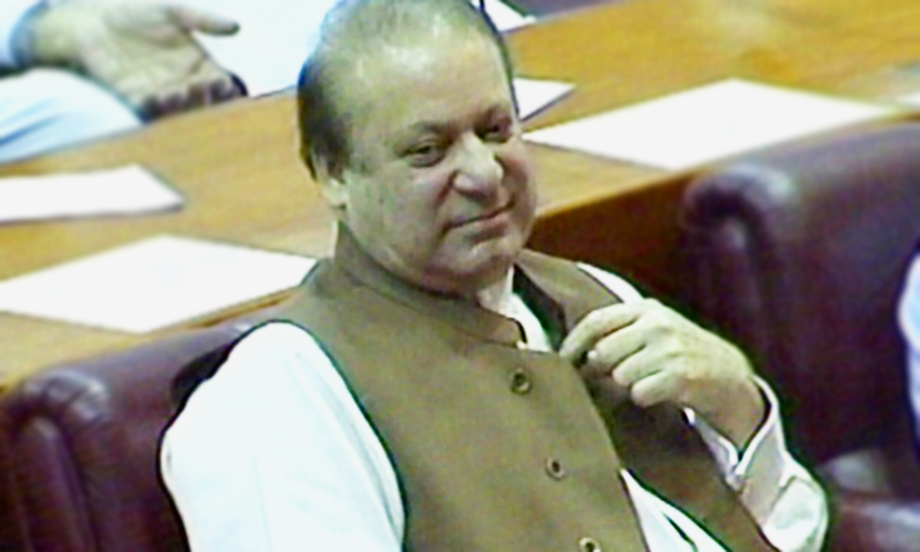 As the political crisis prevailing in the country continues unabated, the government and opposition parties in the Assembly are making frantic efforts to negotiate with the protesting PTI and PAT.
The previous day saw the PTI lawmakers march into Parliament, with Shah Mehmood Qureshi making a feverish speech about his party's decision to march. There was, however, no finality on the acceptance of their resignations as the NA speaker maintained his wish to meet with the disgruntled lawmakers in his chambers.
The MQM, too, added to mounting pressure on the government when party chief Altaf Hussain demanded the resignations of all MQM legislators.
While the opposition jirga gave the welcome news that the issue was "70% resolved", Dr Tahirul Qadri show no signs of retreat; an absurd appeal for bats, balls and legos for the children at the PAT dharna was made, as well as mattresses for the women.
With the numbers at the Constitution Avenue parade continuing the ebb and flow pattern of the past weeks, a dramatic ruling from the Supreme Court or flexibility from the defiant government and stubborn protesting parties are the only likely options to end the deadlock.
Will worn-out Imran give up on his demand for the premier's resignation? Will better sense prevail for Dr Qadri, who is calling for an overthrow of the system as we know it? Will the passive government pull a new trick out of its hat?
Read up on Saturday and Sunday's violent clashes | Read what took place on Monday | Read what took place on Tuesday | Read up on events from Wednesday