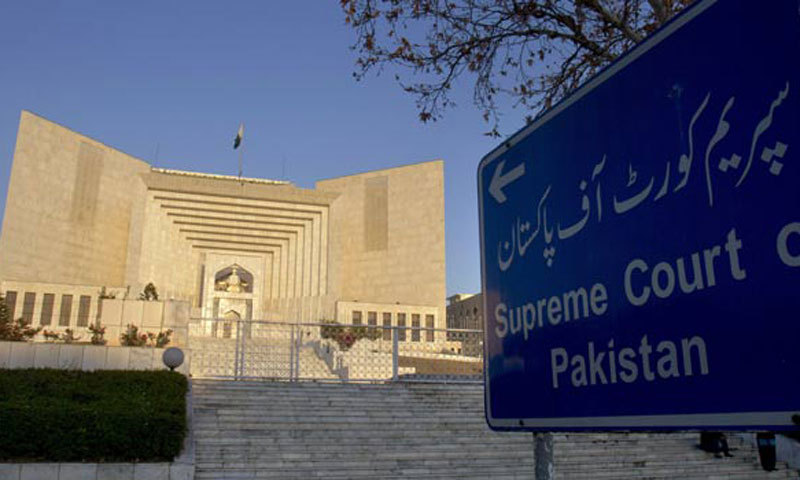 ISLAMABAD: The Supreme Court of Pakistan (SC) on Thursday ordered for the constitution of a national council of minorities' rights.
The function of the said council should be to monitor the practical realisation of the rights and safeguards provided to the minorities under the constitution and law, stated the decision.
The council would also be mandated to frame policy recommendations for safeguarding and protecting minorities' rights by the provincial and federal governments.
The apex court also ordered the formation of a special task force to protect minorities' worship places, saying, "Special Police Force [to] be established with professional training to protect the places of worship of minorities."
The proposed task force would devise a strategy to ensure protection of minorities' rights.
In a detailed 32-page decision, Chief Justice Tassaduq Hussain Jilani ordered federal and provincial governments to ensure a quota of minorities in employments in all services.
---
Earlier reported: CJ hints at guidelines to protect minorities
---
The order further stated that law enforcement agencies should swiftly take action on cases pertaining to the rights of minorities.
"In all cases of violation of any of the rights guaranteed under the law or desecration of the places of worship of minorities, the concerned Law Enforcing Agencies should promptly take action including the registration of criminal cases against the delinquents," said the chief justice.
Lives and possessions of minorities are to be protected as per law, it said.
The federal government was also ordered to take notice of negative propaganda in this regard on social media.
"The federal government should take appropriate steps to ensure that hate speeches in social media are discouraged and the delinquents are brought to justice," mentioned the decision.
Know more: Offence against any religion to be dealt under blasphemy law: CJ
The apex court also ruled that social and religious tolerance is needed to be taught on school and college levels. There should be no discrimination in educational institutes on religious basis.
"Appropriate curricula be developed at school and college levels to promote a culture of religious and social tolerance," said the CJ.
The said rulings were made in the detailed decision on a suo moto case pertaining to the suicide bomb attack on a church in Peshawar in 2013 that had claimed 80 lives and regarding threats being given to Kalash tribe and Ismailies in Chitral.