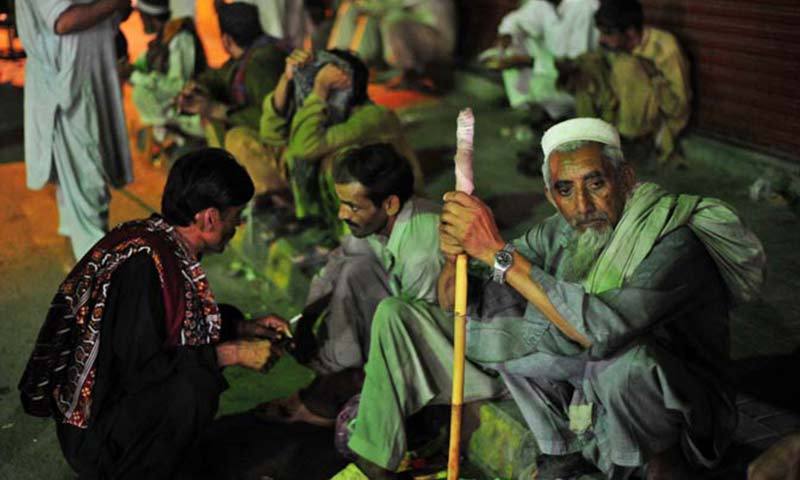 THE Khidmat Card Scheme was to be launched on March 23 by the Punjab government. It was to be a boon for low-income groups who would be provided some relief through cash assistance. Last year, when a local news channel showed the inauguration of the scheme with footage showing prospective recipients waiting in long queues, bringing the idea into reality seemed imminent. Then came Hamza Shahbaz, a member of the National Assembly, validating the transparency of the procedure to identify those eligible.
But though the government is quick to announce nationwide and provincial programmes for the underprivileged, or new "endeavours" as Hamza Shahbaz put it, their execution and implementation is often another story altogether. When officials from the Bank of Punjab and the National Bank of Pakistan were contacted, they were unaware of any such programme by the Punjab government.
Upon contacting the Chief Minister's Secretariat, I was directed from one person to another and then another. "Mujhay is scheme kay baray may kuch nahin maloom (I know nothing of this scheme)," was the general response.
Although a news report stated that Nadra was assisting the Punjab government in identifying eligible candidates, an official from Nadra, when contacted, was unaware of any detail regarding the programme.
This is because the programme has not been launched yet. "Initially, we thought the scheme would be launched by March," said retired Captain Muhammad Usman Younis, director of the food department, government of Punjab. "Soon we realised that banks don't have the capacity to launch ATM cards, as we are targeting 1.4 million people in Punjab in the first phase."
Captain Younis said the beneficiaries of the Benazir Income Support Programme (BISP) would become automatic beneficiaries of the Khidmat Card Scheme as well. The four banks he listed as being responsible for issuing cards are Bank Alfalah, Habib Bank, the Bank of Punjab and UBL.
The BISP, launched in 2008, provides financial assistance to low-income families through bi-monthly cash payments. The database of this scheme will be used for the Khidmat Card Scheme too.
"ATM cards will be made after the biometric verification of people," said Captain Younis. "We have a few conditions. People need to show their 'B' form, proof of children's immunisation and of sending them to school."
He added that people would be paid Rs500 per month, which would later be raised to Rs1,000. "Initially, we will not give a monthly payment as it will not seem like a significant amount and obtaining that from an ATM can be a problem too. So people will be paid on a quarterly basis."
Meanwhile, there are many who are keen to benefit from the programme. Amongst them is Mohammad Ilyas, a peon working with the Bank of Punjab in Sheikhupura, who expressed his desire to apply for the scheme. When I reached his residence, he was keen to display Punjabi hospitality.
His three sons loitered around while his wife was instructed to quickly get his guests drinks. He earns a salary of Rs15,000 a month and the monthly fees for his three sons come to Rs5,000 a month.
"I heard about some scheme offered by the Punjab government from my manager at the bank, who said he would apply for me," said Mr Ilyas. However, the manager, Hafeezur Rehman, stated that no forms were available at the bank and he had no information about the scheme. Even though the Bank of Punjab is one of the four banks responsible for issuing ATM cards, the employees had no information.
Iram Shafiq, Management Trainee Officer of the National Bank, Lahore Cantt. Branch, displayed a copy of the Youth Business Loan form when approached about the Khidmat Card Scheme. "People come to us for information on various schemes offered by the Punjab government such as loans and financial assistance," she said. "But the Khidmat Card Scheme is not something I'm aware of."
"People are not aware of the details yet," said Captain Younis. "There are no forms available online or with banks because we will identify the beneficiaries ourselves and allot them ATM cards."
For people who did not receive benefits from the BISP, such as Mr Ilyas from Sheikhupura, a case management system has been set up, according to Captain Younis. "In special cases, people can come to us and present their case as to why they are deserving of the financial assistance."
While the scheme has been announced, it is yet to materialise. "It's a huge operation of card disbursement and will take a few more months," said Captain Younis. "A timeline cannot be given."