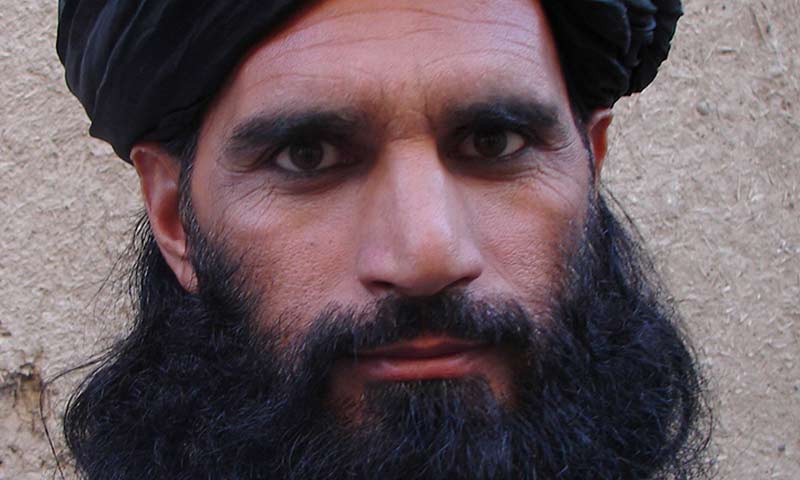 PESHAWAR: A month after unconfirmed reports of his death, senior Pakistani Taliban commander Asmatullah Shaheen Bhittani was shot dead Monday by unknown gunmen in North Waziristan tribal region, officials said.
According to sources, the incident took place near Darga Mandi area of Ghulam Khan tehsil.
"Unidentified gunmen in another car shot and killed Shaheen as well as the driver and guards," a family member told news agency Reuters.
A close relative of Shaheen told news agency AFP that in addition to those killed, two other people travelling in the car were critically wounded.
Security sources also confirmed the death.
The TTP has so far not confirmed his death.
Shaheen was a key member of the Tehreek-i-Taliban Pakistan's shura (high council) who served as the acting TTP chief after Hakeemullah Mehsud's death. He was on the Pakistan army's list of twenty most wanted TTP commanders, and had a Rs10 million bounty placed on his head since 2009.
In late January, unconfirmed reports said he was killed during air strikes on militant sanctuaries in North Waziristan.
Shaheen gained notoriety after he claimed responsibility for a suicide attack on an Ashura procession in 2009 which killed 44 people in Karachi.
He was also responsible for storming a paramilitary outpost in the northwestern district of Tank in 2011, killing one troop during the fighting and kidnapping 15. Eleven of the detainees were later executed while the rest escaped.
Earlier this month, Pakistan entered into talks with the Taliban aimed at ending their seven-year insurgency.
But the militant group continued carrying out attacks on a near-daily basis, and the dialogue was suspended last week after the insurgents claimed they had executed 23 kidnapped soldiers in a northwestern tribal region.
Since then the Pakistan Air Force has carried out several air strikes on suspected TTP sanctuaries in the volatile tribal regions which border Afghanistan.