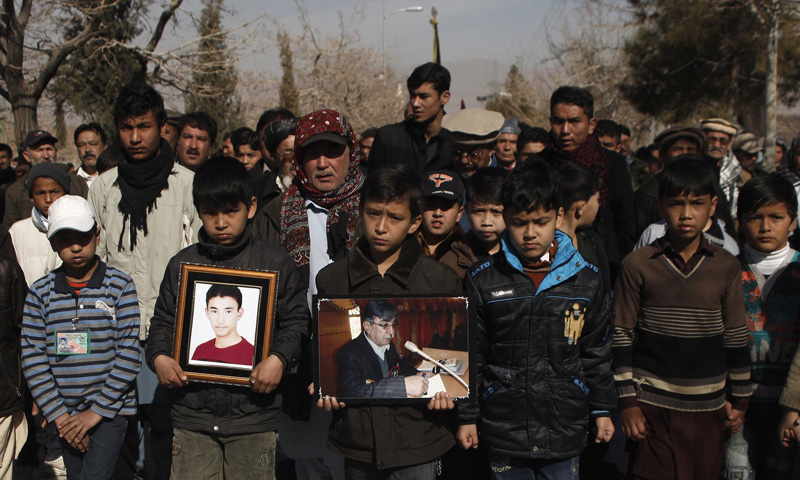 QUETTA: Pakistan has suspended buses carrying Shia Muslim pilgrims from travelling through its volatile Balochistan province to neighbouring Iran due to security concerns after a suicide attack killed 30 pilgrims this week, officials said on Friday.
A 700 km highway connecting the Pakistani city of Quetta and Iran, home to many Shia pilgrimage sites, has seen dozens of suicide and roadside bomb attacks claimed by radical Islamist groups.
"We have temporarily suspended the movement of buses on the highway until the security situation improves," a senior official of the provincial government told Reuters.
Sectarian attacks are on the rise in Pakistan, where minority Shias make up about 20 per cent of the 180 million people.
Human Rights Watch says more than 400 Shia Muslims were killed in 2013, including members of the ethnic Hazara community.
On Tuesday, a suicide bomber drove his car into a bus killing 30 pilgrims and prompting hundreds of Shia Hazaras to take to the streets to protest against the violence.
"No place is safe for us. There is no alternate road. We have to travel through this 'bloody highway' each time we go on a pilgrimage," said Mohammad Ismail Changazi, one protester.
Militant group Lashkar-i-Jhangvi (LJ) claimed responsibility for the latest attack.
PAF flies pilgrims from Dalbandin to Quetta
Meanwhile, Pakistan Air Force C-130 aircraft flew 150 Shia pilgrims, who returned from Iran, to Quetta from Dalbandin Airport on Friday.
Deputy Commissioner Chagai, Saifullah Khetran told APP that seven coaches carrying about 300 pilgrims reached Taftan from Iran.
"The 300 pilgrims including women and children, who returned from Iran were taken to Dalbandin Airport from zero-point on Pak-Iran border in Taftan town and 150 out of the 300 pilgrims flew to Quetta by a C-130 aircraft," he said.
The remaining 150 pilgrims were at Dalbandin awaiting the C-130 to take them to Quetta.
Tehsildar Nokundi Zafar Bangulzai said that another two coaches carrying pilgrims, who returned from Iran were stopped at Nokundi area of Chagai for their security and later, they were allowed to head towards Dalbandin Airport.
"FC personnel escorted the pilgrims' coaches," he said.
The district administration officials said that tight security arrangements were made on the routes leading towards Dalbandin Airport.
"The law enforcement personnel including the Frontier Corps and Levies Force were deployed to escort the pilgrims' coaches," they said.