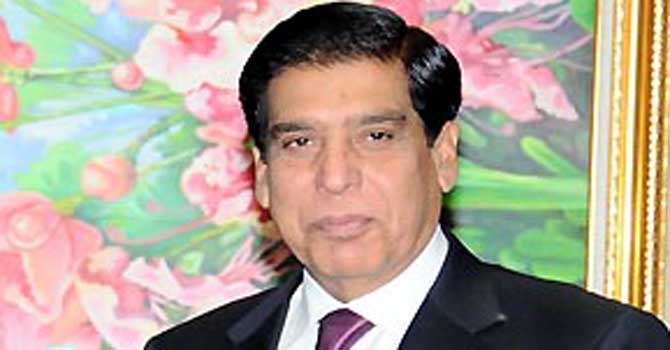 ISLAMABAD: The National Accountability Bureau (NAB), Rawalpindi-Islamabad region, has prepared a supplementary reference against former prime minister Raja Pervez Ashraf in the Rs22 billion Rental Power Projects (RPPs) case and sent it to the bureau's headquarters for filing it in an accountability court.
"We have prepared the supplementary reference and sent it to NAB headquarters for further action," a senior NAB official told Dawn on Monday.
Asked when the reference would be filed, he said it would be taken up during the current week.
According to the NAB official, the former prime minister would face a total of nine references for allegedly receiving kickbacks and commissions from nine rental power project firms for awarding contracts for setting up their projects in 2008 to overcome electricity crisis in the country.
The first reference he would face is related to Naudero-II power plant. A preliminary reference was filed on May 27 but Mr Ashraf's name was not included in it because he was the prime minister at that time.
The NAB Executive Board decided on Thursday to file a supplementary reference against Mr Ashraf in the case.
The official said that NAB Rawalpindi had completed investigation into five of 12 RPPs cases and sent them to NAB headquarters for further action by the NAB executive board and the chairman.
"All five references prepared by NAB Rawalpindi carry the name of Mr Ashraf. Four of them are about Naudero-II Power Project, Piraghaib Power Project, Sahiwal Power Project and Karkey," he said.
NAB is investigating 12 cases in which nine firms reportedly received more than Rs22 billion as mobilisation advance from the government to commission the projects, but most of them have been accused of failing to set up plants. And a few had installed their plants later than scheduled.
The bureau has already recovered Rs13 billion in the case.
The Supreme Court directed NAB on Jan 11 to arrest the people involved in the RPPs scam, including Mr Ashraf, who was the prime minister at that time.
The then NAB chairman Admiral retired Fasih Bokhari did not abide by the Supreme Court order and after his removal on May 28, Mr Ashraf could not be arrested because approval of NAB chairman was mandatory to make major decisions like filing references and making arrests.