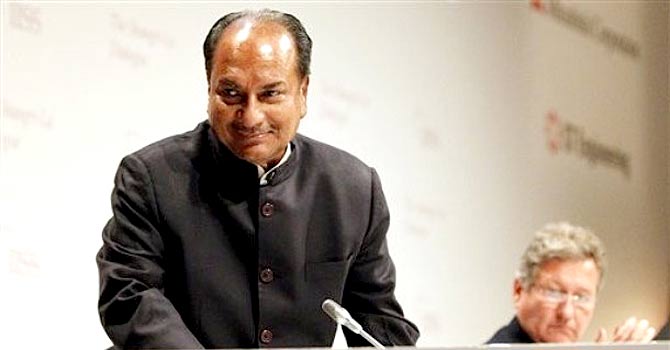 India's defence minister A. K. Antony — File Photo by AP
NEW DELHI: The Pakistani army's treatment of two Indian soldiers who were killed along the border in Kashmir was "inhuman", Indian Defence Minister A K Antony said on Wednesday.
"Pakistan army's action is highly provocative. The way they treated the dead body of the soldiers, Indian soldiers, is inhuman," he said after reports and military sources said one of the troops had been beheaded on Tuesday.
"We will convey our protest to the Pakistan government and our DGMO (director general of military operations) will talk to his counterpart in Pakistan. They are closely monitoring the situation," he told reporters.