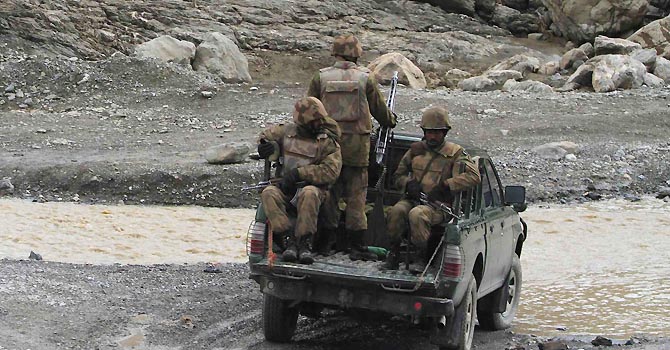 Pakistani soldiers drive through a stream during their patrolWaziristan tribal region. — File  Photo by Reuters
MIRAMSHAH: Two soldiers were killed and two others wounded in a roadside bomb explosion in Gherlamai area of North Waziristan on Sunday.
Helicopter gunships fired at residential compounds after the bomb attack and, according to local people, a house caught fire and several others were damaged.
Sources said troops were being deployed along the main road in the area ahead of the movement of a military convoy when the explosion took place.
An explosive device placed along the road was detonated by remote control when a truck carrying soldiers reached Boya from the Gherlamai post. A curfew had been imposed on the area.