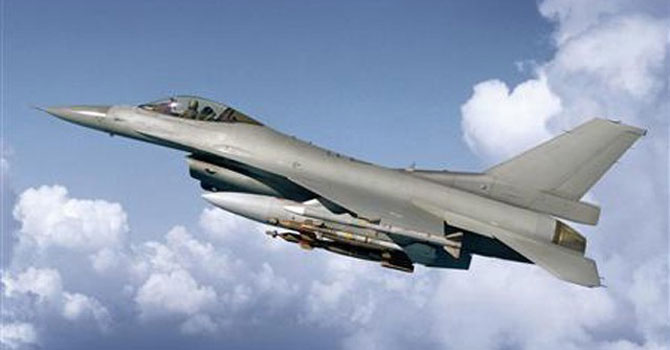 Four militant hideouts were destroyed in the air strikes, according to security sources. — Photo by Reuters
PESHAWAR: Two civilians and eight militants were killed and 11 others were injured in bombardment by fighter jets in the Khyber tribal region, DawnNews reported on Thursday.
The jets struck areas in Khyber's Zawa region destroying four insurgent hideouts, security sources said.
The 11 injured in the onslaught included four civilians and seven militants.
Two houses in the vicinity were also damaged in the action.
Khyber is among Pakistan's seven tribal districts near the Afghan border which are rife with homegrown insurgents and are alleged to be strongholds of Taliban and Al Qaeda operatives.
Militants have killed more than 4,800 people across Pakistan since July 2007.