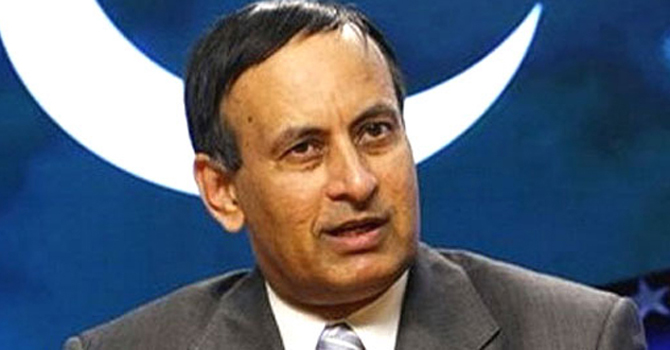 ISLAMABAD: The Supreme Court on Tuesday ruled that the judicial commission probing the memo scandal could record Husain Haqqani's testimony via video link from London, DawnNews reported.
A three-judge bench of the apex court, headed by Chief Justice Iftikhar Mohammad Chaudhry, heard Haqqani's petition urging it to allow him the video link facility on security grounds.
The court ruled that the commission could record Haqqani's testimony through video link if it thought fit.
Speaking to media representatives, Haqqani's counsel, Asma Jehangir, said that her client should be provided with facilities similar to the ones provided to US businessman Mansoor Ijaz. She said a foreign national could not be given greater rights than a Pakistani national under Pakistani law.
Jehangir further said that the court had been provided with evidence of threats that her client had been getting.
She said she also expressed before the court her reservations over the commission's constitution.