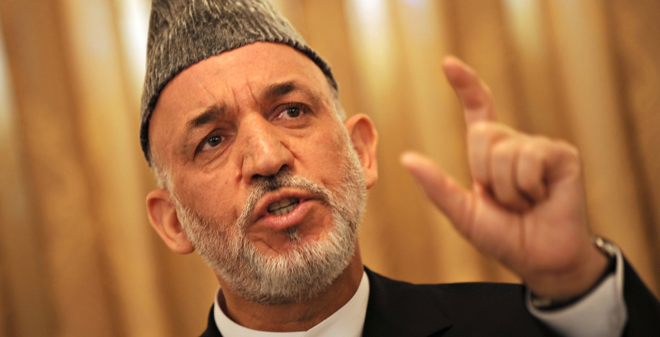 KABUL: Coordinated attacks by Taliban insurgents across Afghanistan showed an intelligence failure on the part of both Afghan and Nato forces, President Hamid Karzai said Monday.
"The terrorists' infiltration in Kabul and other provinces is an intelligence failure for us and especially for Nato and should be seriously investigated," Karzai said in a statement.
The president however praised the "bravery and sacrifice of the security forces who quickly and timely reacted to contain the terrorists".
"Afghan security forces proved to the people that they can defend their country successfully," he said.
The attacks in Kabul and neighbouring provinces on Sunday and overnight killed 11 members of the security forces and four civilians and wounded 32 civilians and around 42 security personnel, Karzai said.
Nato has some 130,000 troops in Afghanistan helping Karzai's government fight a decade-long Taliban insurgency, but the US-led alliance is due to withdraw all combat troops by the end of 2014.