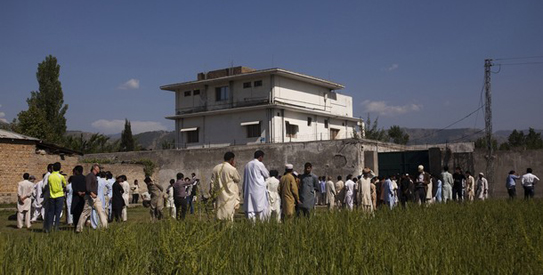 ISLAMABAD, Oct 18: The military's ammunition and ballistic experts submitted to the Abbottabad inquiry commission on Tuesday a report on the May 2 incident in which US forces killed Al Qaeda chief Osama bin Laden in a clandestine raid on his compound.
A meeting of the commission, headed by Justice (retd) Javed Iqbal, was provided with details about the arms and ammunition used by the US forces during the operation. The experts informed the meeting that the report had been prepared on the basis of used shells of ammunition and effects of the explosive material used by the Americans.
Other members of the commission are Abbas Khan, a former inspector general of police, Ashraf Jehangir Qazi and Lt-Gen (retd) Nadeem Ahmed.
According to an insider, the military experts also submitted a report about the US helicopter which went down into Bin Laden's compound during the operation and remained there for several days under the possession of military forces.
The commission recorded statements of the director general of Joint Staff Headquarters and assistant chief air staff of Air Headquarters.
The commission had earlier interviewed the heads of ISI, Military Intelligence and FIA, quarter master general of army, inspector general of Khyber Pakhtunkhwa and family members of Bin Laden. It had also recorded the statement of the wife of Abu Ahmad Al-Kuwaiti, an Al Qaeda member and courier of Bin Laden.