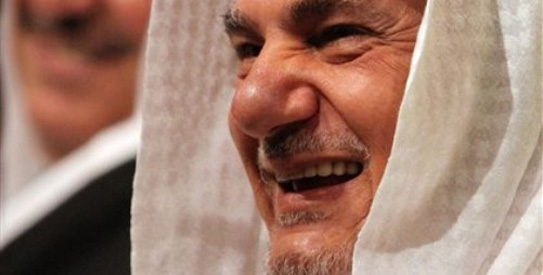 LONDON: Evidence that Iran was behind a plot to kill the Saudi Arabian ambassador to Washington is "overwhelming", a former chief of Saudi intelligence services said on Wednesday.
"The burden of proof and the amount of evidence in the case is overwhelming and clearly shows official Iranian responsibility for it," Saudi Prince Turki al-Faisal told an industry conference in London.
"This is unacceptable. Somebody in Iran will have to pay the price, and that price will have to be on the terms acceptable to the norms and practices in Iran and other countries," Prince Turki said.
US authorities said on Tuesday they had broken up a plot by two men linked to Iran's security agencies to assassinate Saudi Ambassador Adel al-Jubeir. One was arrested last month while the other was believed to be in Iran.
Iran has denied the charges and expressed outrage at the accusations.
Prince Turki called for the Iranian authorities to help bring those responsible for the assassination plot to justice.
"Whoever is responsible for this (in) the Iranian government will hopefully be brought to justice by the Iranian authorities, no matter how high the level of that person is."
"Clearly this is an act — how should I put it? — so criminal in its intent, to devise a plot to assassinate a representative of one country in another country and to use drug barons and other such characters in order to achieve that. It is beyond description." The motive for the alleged plot was not clear. Iran has in the past assassinated its own dissidents abroad, but an attempt to kill an ambassador would be a highly unusual departure.
Iran and Saudi Arabia are bitter regional rivals, but they maintain diplomatic ties and even signed a security agreement in 2001. Iranian President Mahmoud Ahmadinejad visited Riyadh in 2007.
Ali Larijani, Iran's parliament speaker, said the "fabricated allegations" aimed to divert attention from Arab uprisings Iran says were inspired by its own Islamic revolution that toppled the US-backed Shah.
"America wants to divert attention from problems it faces in the Middle East, but the Americans cannot stop the wave of Islamic awakening by using such excuses," Larijani said.
US President Barack Obama called the alleged conspiracy a "flagrant violation of US and international law".