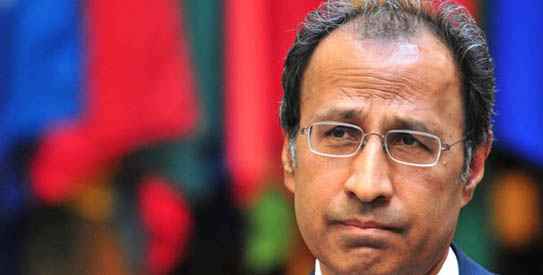 ISLAMABAD: Speaker Fehmida Mirza on Thursday summoned an opposition-requisitioned session of the National Assembly that would begin on July 21 and would mainly discuss the Karachi situation and the heightened tensions between Muttahida Qaumi Movement and the PPP-led government.
The announcement came six days after the opposition parties submitted requisitions for sessions of both the National Assembly and Senate to discuss violence then raging in Karachi, alleged government failure to implement Supreme Court orders and alleged "massive rigging" in Azad Kashmir elections last month.
Senate Chairman Farooq Naek is also likely to convene a session of the upper house of the parliament on the same day, according to sources.
The sessions of the two houses were requisitioned jointly by the MQM and the Pakistan Muslim League-Nawaz (PML-N) on July 8, just two days after the parties announced that they would launch a joint drive against the government while remaining within the limits prescribed in the Constitution.
The requisition notice for the National Assembly carries the signatures of 104 MNAs from the two parties whereas 33 senators belonging to opposition parties except the Jamiat Ulema-i-Islam (JUI-F) have signed the requisition for the upper house session.
During the sessions, the government is expected to face a tough time from the opposition, which is getting ready to lodge a strong protest over the recent incidents of target killing in Karachi and alleged rigging in the AJK polls.
The MQM has also declared that it will lodge a strong protest over the government's move to restore the commissionerate system in Sindh. On this issue, however, the MQM will be alone in both the houses as all other parties, including the PML-N, are in support of the revival of the system.