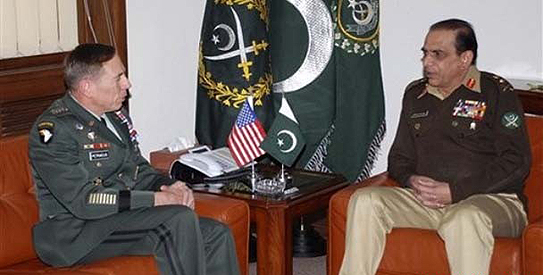 TRIPOLI: A fighter pilot disobeyed orders on Wednesday to bomb the opposition stronghold of Benghazi and ditched his plane after he and his co-pilot ejected, a Libyan newspaper reported on its website.
The Russian-made Sukhoi 22 crashed near Ajdabiya, 160 kilometres (100 miles) west of the city which has fallen to anti-regime protesters, a military source said, quoted in Quryna newspaper.
"Pilot Abdessalam Attiyah al-Abdali and co-pilot Ali Omar al-Kadhafi ejected with parachutes after refusing orders to bomb the city of Benghazi."
On Monday, the pilots of two Libyan fighter jets landed in Malta and defected after they had been ordered to attack protesters in Benghazi.
The two men told Maltese military officers that they were senior air force colonels and one of them requested asylum, as they were getting out of their single-seater Mirage F1 jets.
Malta is the closest European state to Libya, located just 340 kilometres (211 miles) north of Libyan shores.
Two French-registered Super Puma civilian helicopters also landed on the Mediterranean island around the same time, carrying seven passengers who said they were French working on oil rigs near Benghazi.
The helicopters were given permission to land in Malta but had not been given clearance to leave Libya, indicating they had escaped, the sources said.