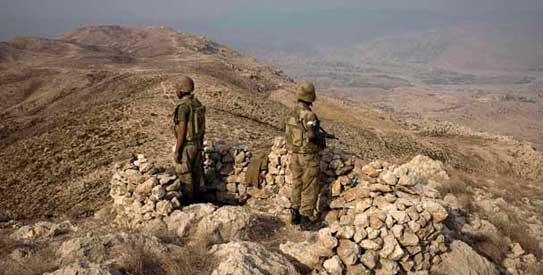 LAHORE: Nuclear scientist Dr Samar Mubarakmand has said copper and gold reservoirs are also located in North Waziristan. He revealed this while delivering his keynote address at the ninth convocation of the Government College University (GCU) here on Friday.
Dr Mubarakmand, who has recently been elected unopposed as president of the Old Ravians Union, said Pakistan was one of the richest countries in the world in terms of mineral reserves and there was a need for proper exploration of these reserves.
"If we take steps in the right way, Pakistan will become a developed rich state in next two decades," he said.
According to the recent evaluation, he said, the copper and gold reservoirs in Balochistan were worth US $273 billion while a similar kind of reserves had also been discovered in North Waziristan.
Dr Mubarakmand said coal reserves were also available in powder form under water and Pakistan could produce 50,000 megawatt electricity and 100 million barrel diesel just through the gasification of these reserves.
He said the talented students had already carried out a successful project to make diesel from the coal gas at the laboratory level.
He said Pakistani students were competent enough to explore and utilise mineral reservoirs of the country. There was a need of thousands of mathematicians, chemical analysts, engineers and other experts for exploration of mineral reserves at commercial scale, he said. However, he regretted that Pakistan had a very small number of educational institutions of higher education that were producing quality manpower.
The scientist said out of 140 experts, who carried out nuclear explosions in 1998, as many as 60 were Old Ravians and their team leaders who pressed the button for explosions was also a Ravian.
He advised the students that the country could not wait more for quality leaders. "Now, the youth should lead and work for the progress of its country," he said.
Criticizing the nationalization policy of 1970s, he said that it stalled the country's progress.
Speaking on the occasion, GCU Vice-Chancellor Prof Dr Khalid Aftab said the absence of quality education was the real cause of the overall social decline in the country.
He said the poor quality education gave birth to general stagnation that over the time might produce unmanageable problems as was evident in the present society.
He said only a few educational institutions were imparting quality education to students, adding that higher education in Pakistan had a class bias against students of the low-income strata.
Later, Dr Mubarakmand presented medals and degrees to position-holders. The university awarded medals to its 22 best students for their outstanding performance in academic work and co-curricular activities, while doctorate degrees were conferred upon 31 scholars in various subjects. As many as 167 students were awarded M.Phil degrees.