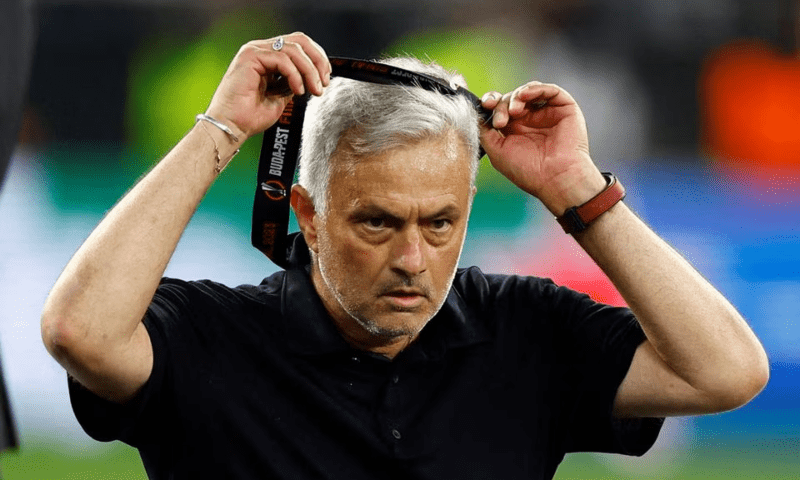 LAUSANNE: UEFA began disciplinary proceedings on Friday against AS Roma coach Jose Mourinho for using insulting and abusive language against an official in the Europa League final.
Mourinho, 60, was shown the yellow card by English referee Anthony Taylor during the bad-tempered final in Budapest on Wednesday.
He criticised Taylor in his post-match news conference, and was later filmed in the stadium car park calling him a "disgrace" in a profanity-laced tirade.
Both clubs also face charges over the conduct of their supporters and players.
They have both been charged with throwing objects, lighting fireworks and improper conduct of their team.
Sevilla have an additional charge for invasion of the field of play, while Roma have also been charged with acts of damage and crowd disturbances.
Taylor booked 13 players, seven of them from Roma, while the bad-tempered game was littered with delays due to the high number of fouls.
The English referee was then targeted by angry Roma supporters at Budapest Airport.
Taylor and his family were eventually led out of a cafe and into a secure area by airport security.
An Italian man was charged with affray after the ugly clash.
Published in Dawn, June 3rd, 2023