SHANGHAI: More than 400 people lost their billionaire status last year, most from China, as global monetary tightening, Covid-19 disruptions and Beijing's crackdown on major tech companies hurt the super wealthy, a ranking of the world's wealthiest showed.
China lost 229 billionaires from the Hurun Global Rich List 2023, accounting for more than half of the 445 people who disappeared from the list, which ranks moguls with a minimum net worth of $1 billion, the Hurun Report said on Thursday.
The world's second-biggest economy also added 69 new billionaires to the list during the period.
"The number of billionaires in the world is down by 8 per cent, whilst their total wealth dropped 10pc," said Rupert Hoogewerf, founder and chairman of the Hurun Report. A total of 3,112 people made the list, versus 3,381 a year earlier, he added.
Of the 445 billionaires who disappeared from Global Rich List 2023, 229 belong to China
China remained the biggest source of the super-rich, with its total number of billionaires standing at 969 as of Jan 16, 2023, ahead of the United States with 691.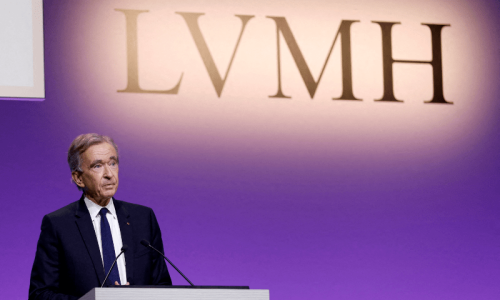 Luxury brands had a good year, with LVMH chief Bernard Arnault rising to the top of the list and Hermes heirs Bertrand Puech and family coming in third.
Stand-out names falling off the list included Sam Bankman-Fried, who lost his $21 billion fortune after the collapse of the crypto exchange FTX.
In China, Jack Ma, founder of China's e-commerce giant Alibaba Group Holding, dropped to 52nd place from 34th a year earlier, due largely to China's regulatory crackdown on its tech sector.
"Interest rate hikes, the appreciation of the US dollar, the popping of a Covid-driven tech bubble and the continued impact of the Russia-Ukraine war have all combined to hurt stock markets," Hoogewerf said.
In the past year to end-January, the S&P 500 plunged by more than 14pc, while in China, the benchmark Shanghai Composite index lost nearly 11pc.
Meanwhile, the country's yuan lost about 8pc of its value against a surging dollar in 2022, the biggest annual drop since 1994, due largely to Federal Reserve's aggressive rate hikes and a slowing domestic economy.
Hoogewerf said he was generally positive towards this year after gauging scales of economic confidence and happiness among Chinese high-net-worth individuals.
"The only thing I am not certain of is whether there would be a global financial crisis," he said. "We have seen bank crises in the United States and then Switzerland. I am not sure if there would be contagion. If not, wealth will grow by a huge margin."
Published in Dawn, March 24th, 2023