Science fiction narratives have been mesmerising readers for decades. The futuristic worlds, unique settings, colonisation of planets, space travel and alien encounters, among other themes, have kept readers craving for more. Science fiction authors have delved into discussing concepts of science and technology to combine them with social issues and challenges. They are a compelling read for those who have a curious mind, are imaginative, and who dwell on thinking about the "what if" factor about the future.
Here we will look at some of the books that fans of science fiction should read.
Frankenstein by Mary Shelley (1818)
The story is about Victor Frankenstein, who creates a human-like figure by stitching human parts together. Shelley used the concept of science by using galvanisation as the process by which Frankenstein brings his creature to life, which is rejected by everyone for being repugnant.
Ice by Anna Kavan (1967)
The story is set in apocalyptic times when the existence of humanity is jeopardised by the melting of the ice shelf as a result of a nuclear war. Kavan's three characters struggle to survive in extreme circumstances. Kavan has not given names to her characters, but differentiates them based on their personality. She includes the themes of loneliness, addiction and mental illness, while putting in social allegories.
The Martian by Andy Weir (2015)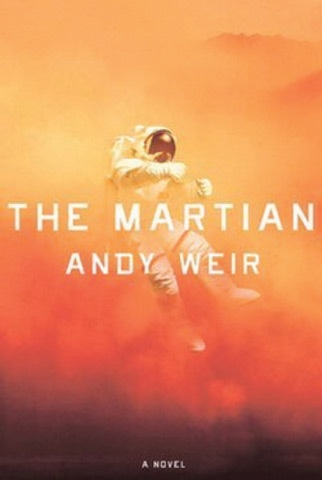 This novel was indeed a work of art. It blended science with fiction to create a story that could just be true. Three astronauts visit Mars in 2035 for a month. After six solar days, an intense dust storm compels them to leave the planet or their Mars Ascent Vehicle (MAV) will overturn. Astronaut Mark Watney is left behind when an antenna hits him. The crew must leave or they will remain stranded. Watney is an engineer and a botanist who experiments growing potatoes on Mars to survive. He does so by creating a humid environment in the Martian habitat by burning hydrazine to generate water. Watney knows that the next mission will land at Ares 4 in four years. This point is 3,235 kilometres away from his current location. The rover cannot travel that long so he has to modify it with solar panels and batteries.
Dune by Frank Herbert (1965)
Dune has remained one of the best science fiction novels of all time. The story focuses on Paul Atreides and his family as they take command of the planet Arrakis. The planet is unfit for human life, but is the only source of a spice called melange. It facilitates interstellar travel and enhances cognitive capabilities. Dune explores the themes of tradition, customs, power, religion, politics and fear. Literary critics have advocated that Dune influenced the birth of Star Wars.
Solaris by Stanislaw Lem (1961)
Lem's novel explores how the humans on a space station are trying to study the living ocean on the planet Solaris. What seems to be an ocean is a gel that is one single entity – a living creature of unknown origins.
The Moon is a Harsh Mistress by Robert Heinlein (1966)
The story is set in 2075, when humans orchestrate a rebellion on the Moon. Mannie, the narrator, who is a computer technician, learns that the central computer of the Moon's colony has achieved self-awareness. Heinlein creates a story where the Earth-Moon battle is undertaken that impacts the political, social and military fabrics of the two planets.
Hyperion by Dan Simmons (1989)
The story begins in the 29th century when the Hegemony of Man has spread across hundreds of planets in the universe. The Hegemony is working along with a civilisation of artificial intelligent beings called the TechnoCore. There are also modified humans, called Ousters, who live in space stations. They have a tussle with the Hegemony. Hyperion is one of the many planets. Time Tombs, structures that travel back in time, are present on the planet. They are guarded by Shrike, a creature no one wants to meet.
Neuromancer by William Gibson (1984)
The novel is considered an early predecessor to the cyberpunk genre. The story is set in Chiba City, a dystopian Japan's underworld. Henry Dorsett Case, the protagonist, was caught stealing from the database of his employer. Cases' nervous system was damaged as a punishment when poison was injected. This prevents him from entering the matrix. Case is offered a job by Armitage, who is a former US military officer. In return, Armitage will give Case his cure. If Case is unsuccessful, he will be punished.
Foundation by Isaac Asimov (1951)
The Foundation series by science fiction's most prolific author traces the life of Hari Seldon. He is an expert in psychohistory and tries to save his generation from extinction. The story takes place in 12,067 GE (Galactic era) when the Galactic empire is slowly coming to its end. The Commissions of Public Safety arrests Seldon for they highly oppose his views.
Metro 2033 by Dmitry Glukhovsky (2002)
By 2033, the people in Moscow are forced to live in underground tunnels because of a nuclear apocalypse. The citizens have adapted to the new lifestyle and they are living in tribes. They are unaware of a mutant that survives on flesh that is lurking in the unknown areas of the tunnel.
The Left Hand of Darkness by Ursula K. Le Guin (1969)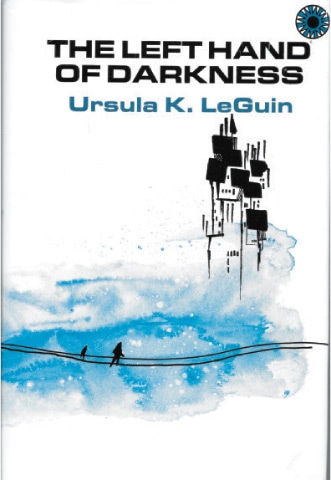 Genly Ai, a male resident of Earth or Terra, visits Winter, a planet that is cold throughout the year. Ai tries to understand the culture, tradition and ideology of the planet Winter, where all citizens are of the same gender.
The writer is a fiction writer, columnist, and author of a science fiction novel, Divided Species. He Tweets @omariftikhar.
Published in Dawn, Young World, January 7th, 2023