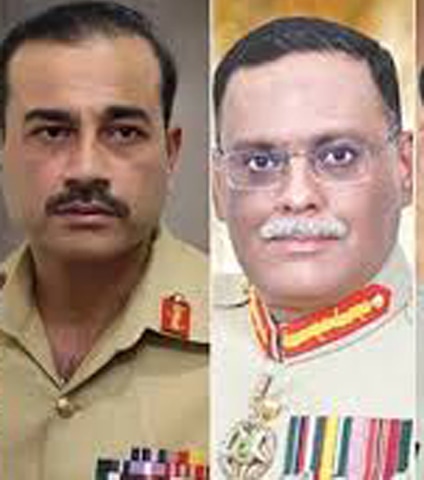 THE nation was in the grip of specu-lations, and an unnecessary hype over the appointment of the new army chief was created in the media with a number of options being discussed which should have been avoided. However, all is well that ends well.
The trend of out-of-turn selection of army chiefs started with the appointment of Gen Ayub Khan, which was followed by a string of selections, including those of Gen Yahya Khan, Gen Ziaul Haq, and Gen Pervez Musharraf. The outcome of such out-of-turn promotions is well known to everyone and needs no explanation and further debate.
The point to ponder is, even after the above, can any sane person think of selecting a person on the basis of one's choice? The best option is to follow the rule of seniority, which has been done by Prime Minister Shehbaz Sharif in appointing Lt-Gen Asim Munir the new chief of the army staff (COAS) and Lt-Gen Sahir Shamshad Mirza the new chairman, Joint Chiefs of Staff Committee (CJCSC). The approach, and, indeed, the appointments made on the basis of that approach must be appreciated and welcomed.
This is a wise decision wherein no one has been superseded and promotions are based on merit, as seniority alone has been considered. This is the first time the senior most pair has been selected to fill the top two slots.
The fact is that every lieutenant-general from the fighting arms — the infantry, the artillery and the armoured corps — is capable, competent, qualified and experienced to fill the top slots. Therefore, it is best to adhere to the principle of seniority rather than opting for other options and creating unnecessary controversy.
This is a good decision and should be followed in the future also to kill the speculations and the concept of likes and dislikes, which has never benefited anyone in the end. The nation at large deserves to be congratulated on these appointments that reflect the supremacy of merit and nothing else. Let us hope for the best.
Lt-Col (retd) Syed Iftikhar Ahmed
Karachi
Published in Dawn, November 30th, 2022