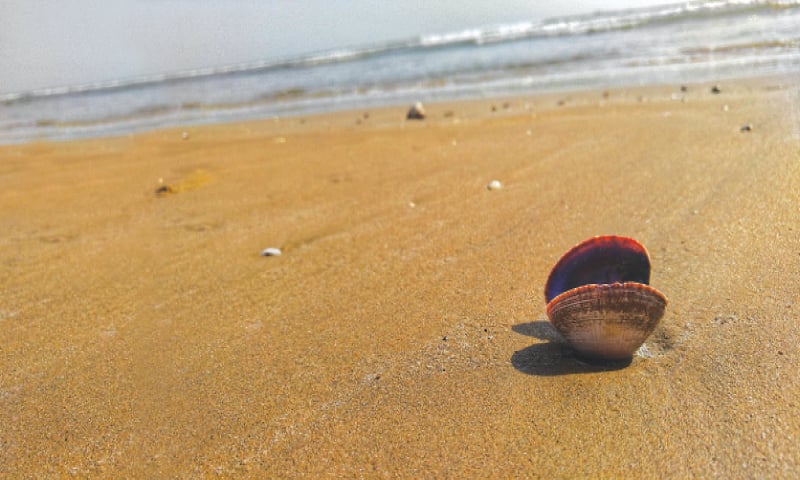 Unheard Voices: 21 Short Stories in Balochi with English Translations
Collected and edited by Carina Jahani, Nagoman Baloch and Taj Baloch
Uppsala University Press, Sweden
ISBN: 978-9151314044
456pp.
Exile.
The word has a tender ring to it, a kind of nostalgic yearning. Yet at the same time, it has a hard, razor-sharp edge. It is death and rebirth, fear and freedom, all bordered with loneliness and alienation.
Much of Unheard Voices: 21 Short Stories in Balochi with English Translations exudes these very emotions. They can be felt in Mehlab Naseer's 'There is No One' (Dega Kass Nist), in which a woman in foreign lands swallows every day the pain of living away from her parents.
We see it in Noroz Hayat's 'Yes, Dear Mother, Your Son is Back in the Mountains' (Haw Máti, Tai Bacch Kóhestáná Ent) about a young man pulled back to his homeland, which was once the anchor of his rosy memories, but is now a barren wasteland. Yet he is happiest here.
An excellent and diverse collection of Balochi short stories, published along with their English translations, allows us a peek into the daily lives of people in Balochistan and the alienation that pervades it
We also see the subtle, black humour which we as humans draw upon ourselves, so we can hide behind the wall of pain that arises from separation, from the loss of our only homes — symbols of childhood memories and a security and comfort that can never be replaced.
This is most apparent in 'Facing Exile, Facing Taunts' (Darándhéhi pa Saré o Shegán pa Saré) written by journalist Sajid Hussain, who was found dead in mysterious circumstances two years ago, in a foreign land, away from his loved ones. Who could know the pain of exile better than him?
Exile — especially for the characters in these stories and, one might say, an entire community — seems to be a kind of out-of-body experience, as they are forced to leave their homeland for new, loveless, uninviting places where the sheen of convenience and better living attracts, but otherwise life is actually more or less 'lifeless'.
The theme of alienation runs through the whole collection. Is it because of the stories that were selected, perhaps unintentionally, by the editors? Or is it a familiar concern for most Baloch writers? It's not easy to decide, because literature emerging from Balochistan — much of it in the Balochi language — is rarely accessed by anyone on the outside, even though the Balochi literature movement is quite active and productive.
But it is not surprising either, because any literature emerging from a war-torn land can be seen as 'resistance literature' and in resistance literature, alienation is a common theme, as are loneliness, pain, longing and yearning.
The section 'Exile' draws attention because of its relevance to the Baloch people today, and also because the voices in it belong to the youngest writers in the anthology. The two other sections, 'Human Relationships' and 'Man and His Environment', feature a mix of disparate themes.
Unheard Voices is dedicated to the memory of Sajid Hussain, whose own contribution to Balochi literature and linguistics is commendable. He was also part of the team at Sweden's University of Uppsala that put this book together.
The anthology has been collected and edited by Professor Carina Jahani, chairperson of Iranian Studies and head of Uppsala University's Balochi language project; writer and activist Nagoman Baloch and poet, linguist, and human rights activist Taj Baloch.
Mahganj Taj, Hooras Sabzal, Imrana Baloch and Fazal Baloch have done integral work to help keep the Balochi language and its ideas alive through their simple translations.
The stories appear in the Balochi language in two scripts — Arabic and Latin — as well as in English translation. As a result, the "unheard voices" of both the writers and their characters will be accessible to a larger reading community, especially internationally, transferring concepts and ideas from this ravaged piece of land to the English-speaking world.
The editors state it was a challenge, as the translations are not just verbatim, but take myriad cultural differences into consideration. They further add: "One problem is that there are no comprehensive Balochi-English dictionaries to rely on. Another is that no form of standard written Balochi is accepted by a majority of Baloch authors, who often write in their own dialect and their own preferred script."
It is pertinent to note here that the first Balochi-to-English dictionary was launched as a mobile phone app — a project headed by Hussain. Sadly, he was no longer here to be part of the launch.
It is difficult to know what the issues of a people are, especially if one has no access to their land, customs, literature and ideas. These short stories are a peek into the daily lives of people in Balochistan and embedded deep within each are descriptions that reveal something or the other about the place and its people.
Windy landscapes and sweltering heat are used not just to describe the ambience, but also to invoke the vastness and loneliness of that particular world. In one story, a bumpy bus-ride over potholed kacha [unpaved] roads reveals bad infrastructure. As the story unfolds, we learn that a man is taking his pregnant wife to a doctor miles away from his own home: this is the state of emergency healthcare facilities for women in the province.
Condensing the entire book into one analysis is tricky. The stories are varied, the writers come from different eras and backgrounds. How can one even attempt to describe them all in one stroke?
But all of these are people's stories. They reveal what is usually hidden behind a veneer: what do people think? What do they laugh at, what do they cry over? What worries them?
Naimatullah Ghichki's 'Patrimony' (Peti Miras) shows the lingering pain of a mother who has lost all four of her sons in a family feud. Granaz is old and feeble, trying to cope with the pain of her sons' deaths. Still, it is hard to break her. We know that, as in many other parts of the country, Balochistan, too, has tribal customs that arise from ego and pride, lead to violence and cause a lot of destruction. In this story, where the pride of men has led to the violence, the pride of the women is equally strong.
These are women who must fend for themselves — especially emotionally. Women in rural areas or tribal belts are often raised to be irrepressible, and to swallow their pain. Granaz's story exemplifies the lives of thousands of women in this province undergoing civil strife, and how they may cope with what breaks them a little every day.
Despite Balochistan's image as a 'backward' province, especially in terms of gender equity, the female characters are depicted as strong. In 'The Lost Coin' (Gárén Kaldár) by Sayad Hashmi, a bold and vivacious young woman steers a lonely man towards love and affection. Gohar Malik's 'The Barren Woman' (Saanth), starts off with disturbing violence. But when the deeply patient wife can stand the illogical anger no more, she leaves. If only we could see more such events in reality!
At times, in a surreal twist, humans are replaced with animals. Dogs and cats portray infidelity in separate stories — the theme of sexual relationships is quite rampant in the book — or birds denote human freedom, such as in 'Paradise' (Bahesht) by Munir Momen.
One of the most chilling stories in the section 'Man and His Environment' is 'Oyster Shells' (Karkénk) by Ghaws Bahar. A well-educated young man is forced to gather oyster shells for a living when the government does not give him a job. But, in what can be seen as a flash of reality, to stop him from collecting shells, the armed forces — institutions of the government itself — abduct him. The depiction of how the vulnerable and powerless are mistreated by greedy and violent authorities is frightening and upsetting, especially when the man is thrown blindfolded into a prison cell.
It's hard to pick just one story from the treasury as being representative of the whole. But if one must be picked, it would have to be Sajid Hussain's 'Facing Exile, Facing Taunts' (Darándhéhi pa Saré o Shegán pa Saré). Not because the book is dedicated to Hussain, but perhaps because it is the only outrightly humorous story in the collection. With wholesome yet dry humour, the writer projects his amusement on characters who are close to him, and his observations are excellent.
From the village elder lady Mullah Patoma, who hoards foreign Panadol painkillers sent by her son, to the pretentious types of Iranians and Baloch who now live in other countries, Hussain's entertaining addressing of the melancholy of exile rises to an art.
At one point, he can't help but gush about his memories. "Exile is a disease [that] makes you remember things at home that you couldn't even dream of: sleeping under a shed made of date palm leaves at lunchtime in the summer … lying on the bedding piled up on the cot outside the door and reading a ghost story; sprinkling a sheet with water and covering yourself with it at night in the summer; gathering outside the house with your family each new moon, and checking who's first to see the moon … gathering up the clothes and dishes in the courtyard before a storm and running into the house; and the moist smell after the first rain of the year..."
The nostalgia in his story — or autobiographical essay — is evident. But looking closely, it is clear that, in retaining his homesickness for his village and the people there, Hussain sees beyond the absurd, beyond the obvious.
And beyond the obvious is precisely where Unheard Voices takes us.
The reviewer is a journalist who reports on issues varying from human rights to society and art. She tweets @xarijalil
Published in Dawn, Books & Authors, June 19th, 2022