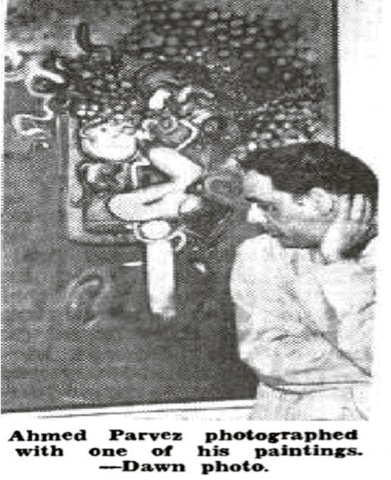 THE agitation against the Vietnam War in Karachi was heating up. After the pressmen's boycott due to the arrest of a journalist during a protest rally near the US consulate (as mentioned last week), on May 23, 1972 this newspaper reported that on May 22, the police resorted to mild lathi charge when over 100 students pulled down the American flag and tried to hoist the Vietcong flag on the US chancery.
At least six students, including a girl, received minor injuries and another six were detained but were let off later. The National Students Federation (NSF-Kazmi group) and the Pakhtoon Students Federation (PSF) earlier took out a procession from Regal Bus Stand parading the city streets, shouting slogans in support of the Vietnamese people. Upon reaching Metropole Hotel they were stopped by the police but the students managed to race to the chancery after breaking the police cordon.
On May 24, in a statement, Wahid Bashir, organising secretary of the Mazdoor Federation, Sindh, expressed shock at President Z A Bhutto's criticism of the recent demonstration in support of the people of Vietnam. He was of the view that the president should have condemned the police baton-charge, the tear gassing of the peaceful procession of journalists, writers, teachers, intellectuals, students and workers a few days earlier, and then on students on May 22. Even Mairaj Mohammad Khan, a Minister for State, had condemned the unprovoked police action.
The camaraderie among people wasn't just confined to political issues of a global scale; on the domestic front, too, they used to stand shoulder to shoulder with each other on certain matters. On May 27, for example, the telephone operators in Karachi observed a two-hour token strike in sympathy with a colleague who was allegedly manhandled by the deputy commissioner of Shaikhupura. The Karachi Telephone Operators Staff Union warned that if the government did not transfer the DC immediately, the operators throughout the country would go on indefinite strike.
Apart from the tempers that ran high, on May 27, the mercury in the Sindh capital shot up to over 105 degrees F (40.5°C), and unfortunately, people in different localities experienced acute shortage of water. The Karachi Municipal Corporation (KMC), which was responsible for water supply, blamed the Karachi Development Authority (KDA) — the bulk supplier — for low pressure in the mains. The worst affected localities were Nazimabad and PECHS Block 2. Residents of Nazimabad claimed that they hadn't experienced such acute shortage since 1958.
All said and done, Karachi's cultural face refused to lose its lustre no matter what — as is the case in the 21st century, too. On May 23, well-known artist Ahmed Parvez celebrated 25 years of his life in art by holding an exhibition of his paintings at the Arts Council. A critic writing for Dawn paid tribute to his creativity in the following words: "A creative artist, he has chosen watercolour as his field, and rightly so for he is unbeatable there. Flowers are still his favourite, and he plays with them in infinite ways, producing paintings which are outstanding for their tone and content. His point of strength is his full blooded abstraction and his anti-classical spirit which distinguishes him from his contemporaries. He is one artist who has been a victim of neglect and has consequently suffered in many ways. But it is encouraging to see him fighting his way out with such excellent works."
Published in Dawn, May 23rd, 2022