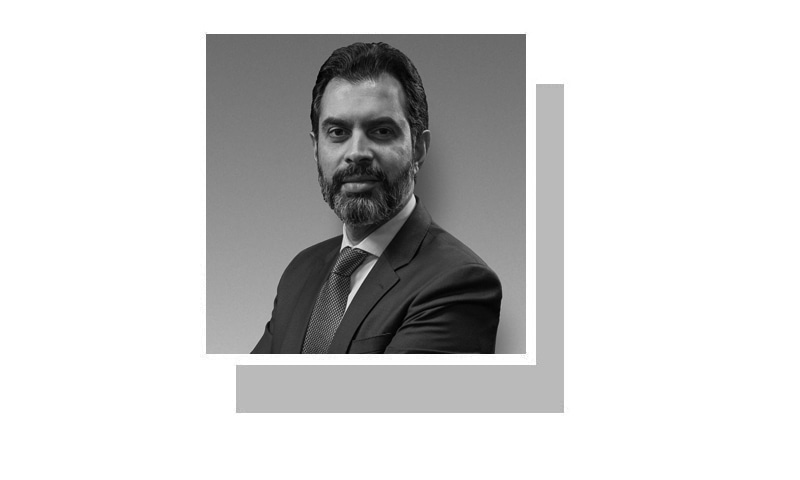 IN November 2019, the World Bank's President David Malpass visited the State Bank of Pakistan to launch SBP's National Payments Strategy. A key element of this strategy is moving Pakistan away from cash by offering cheaper and easier digital alternatives to make payments. This week Prime Minister Imran Khan marked a milestone in SBP's digital payments journey by launching Raast, Pakistan's first instant payment system that is fast, free and secure and places us alongside some of the world's most advanced payment systems. Raast, as well other digitisation initiatives of the SBP, aim to harness technology to transform our financial system, which currently caters for the privileged few, to one that caters for all except the illicit. What are the persistent problems in our banking system that need to be overcome? How do recent SBP digitisation initiatives help? And what are some of the early results?
The problem: A few statistics starkly illustrate the unmet financial needs of our people and businesses. Pakistan has approximately 82 million unique bank accounts. With 132m adults, our account penetration rate of 62 per cent is one of the lowest in the world. Moreover, there is a glaring gender gap: for every three men who have a bank account, only one woman has one. Another largely excluded segment is SMEs: banks are currently serving the financing needs of only three out of 100 SMEs. Our financial system also neglects mortgages, agriculture, and the list continues. It is no wonder that in surveys conducted by banks, customers liken a visit to a bank branch to a visit to a dentist or a police station. And no wonder most people prefer cash.
While technology enables financial inclusion, people need to trust digital financial services.
Harnessing solutions: These problems seem formidable because they have persisted for what seems an eternity. This status quo is not acceptable to the State Bank. Accordingly, the SBP has embarked on several recent initiatives to bank the unbanked and the underbanked. To illustrate the emerging changes in our financial landscape, it is useful to start with a proof of concept that technology can indeed bank the unbanked. In September 2020, SBP took on the challenge of banking a particularly excluded community of our fellow citizens: our overseas Pakistanis who earn — and send back to Pakistan — more foreign exchange than all our exporters combined. Working with some of the leading banks in Pakistan, the SBP introduced Roshan Digital Accounts. Harnessing technology to conduct customer due diligence remotely, SBP made it possible for the first time in our history for an overseas Pakistani to remotely open an account in a Pakistani bank in 48 hours, without the hassle of visiting a bank branch in Pakistan.
Since its introduction, more than 350,000 overseas Pakistanis have opened these digital accounts — with approximately 1,000 accounts being opened every day — and have sent more than $3.5 billion into these accounts in Pakistan. This exceeds the total foreign direct investment in Pakistan over this period. It also surpasses the total amount the IMF has given Pakistan under its current lending programme.
If overseas Pakistanis can be banked, it is certainly possible to bank resident Pakistanis. Hence the SBP has worked on a series of initiatives using technology to bring banking to all Pakistanis but the illicit. In September last year, SBP introduced a framework for banks to open accounts without the need to visit branches employing remote biometric verification using digital channels. A related initiative to bank the unbanked is Asaan Mobile Accounts. These accounts can be opened by anyone using low-cost feature phones by dialing *2262#. These initiatives help address the first problem identified above: making it possible to bank for which the first step is having an account.
Taking digital onboarding further, SBP's first circular this year announced the launch of digital banks. These new banks that primarily operate through digital channels will allow customers easier access to financial services, such as saving, borrowing, and payments products, at competitive rates and customer service. Our goal is to give control of financial needs back to the customer. In our licensing framework a special category, a Digital Retail Bank, is for banks to cater only to SMEs and retail customers. This will address the second problem listed above: access to credit. The sole focus on retail and SMEs would mean that digital retail banks will have to make it easier for customers to apply for loans and access personalised banking services. This would be a game changer.
To make the financial system even more accessible, SBP is working on an Open Banking initiative, the clearest illustration of putting the customer first. Under the proposed framework, if the customer agrees, its bank would be able to share the customer's permissioned data with other banks or fintechs so that they can build and offer better customer-centric products. Another SBP initiative is a common know-your-customer framework where an existing bank account holder would not need to provide account opening forms again if she wishes to switch to another bank to seek better customer service. The goal is to make banks compete for customer business rather than the other way around.
While technology enables financial inclusion, people need to trust digital financial services. Such trust can only be built by protecting the information and money of the people who use these services. To this effect, SBP has a three-pronged strategy to enhance the security of banking systems, protect customer payment channels and strengthen collaboration between market participants to safeguard customer data and funds.
Outlook: The aforementioned initiatives have one common theme: use technology to bring banking to every Pakistani but the illicit. There are signs that a digital evolution is emerging. Last fiscal year our total e-banking transactions grew 30pc to approximately $500bn, a figure that exceeds the GDP of Pakistan. The State Bank is committed to bring this new journey to its destination of a financial ecosystem that allows every Pakistani but the illicit to have easy access to low cost and attractive banking and payment services.
The writer is governor, State Bank of Pakistan.
Published in Dawn, February 19th, 2022
Follow Dawn Business on Twitter, LinkedIn, Instagram and Facebook for insights on business, finance and tech from Pakistan and across the world.