Let's begin the New Year by creating a pristine, unblemished, canvas of white, shine-in-the-night flowers, with delightful fragrance as a heady bonus.
White flowers not only glow in the dark and glisten in sunlight, they also introduce a note of classical elegance to any garden. They tend to be magnets for glorious butterflies, honey bees and many exquisite species of night-flying moths.
Fresh and full of the joys of life, white flowers, especially when planted with a mid-to-dark green background, are perfect for creating a cooling effect and for softening straight lines and sharp angles. Carefully laid out, they can create an optical illusion that the garden is twice, even three times larger than it actually is.
It is surprising just how many white flowers are fragrant. Many of them are extra-strongly perfumed from sunset through to dawn, giving white flowers a winning ticket, if making a romantic garden is your goal.
Not only are white flowers individually beautiful, many of them are fragrant, and they create a very classical elegance in any garden
Here are some suggestions for white-flowered species of both the fragrant and non-perfumed kind:
Annuals and bi-annuals: Cosmos, pansies/violas, poppies, sweet william, corncockle, larkspur, delphinium, lobelia, alyssum, gypsophila, verbena, verbascum, marguerites, Canterbury bells, nigella, foxgloves, poached egg plants, lunaria, Iberian candytuft, asters, antirrhinum, brachycome, Queen Anne's lace, phlox, hollyhock, lavatera, nicotiana, stocks, penstemon, petunia, sweet peas, ipomea and zinnia.
Perennial plants and bulbs: Raat-ki-Rani, carnations, gerbera, dahlia, foxgloves, amaryllis, tulips, narcissi, hyacinths, iris, freesia, tuberose, spider lilies, Asian and Oriental lilies, Shasta daisies, bellis, campanula, osteospermums, geraniums, pelargoniums, feverfew, chrysanthemum, cyclamen, gladioli, ranunculous, crocus, orchids, allium, calla lily, begonia and sparaxis.
Shrubs and climbers/creepers: Stephanotis, jasmine or chambeli, roses, Arabian jasmine or motia, clematis, wisteria, sweet peas, beaumontia grandiflora, bougainvillea, camoensia maxima, porana panicolata, brugmensia, frangipani, oleander, eranthemum, gardenia, hibiscus, sambucas nigra, lagerstroemia, murraya and pentas alba.
Flowering trees: Pear, quince, horse chestnut, orange, lemon, grapefruit, lagerstroemia, kachnaar or bauhinia purpurea, magnolia, camelia and michelia champaca.
Please note that you need to select only those species known to be suitable for your local soil and climatic conditions.
Seed sowing suggestions for January: In the flower garden: Pansies/violas can be started off in seed trays and pots for planting out into their growing positions when large enough to handle. Then there are stocks, Virginia stocks and matthiola, phacelia, antirrhinums, gypsophila, Californian poppies, sunflowers in Karachi, candytuft, corncockle, flax or alsi, petunias in a warm, sheltered spot, larkspur, malva and hollyhocks. In Karachi, especially if your garden is south facing and out of direct wind, you can also start off seed trays or pots of dahlias.
The vegetable garden: Seasonal cabbages and cauliflowers, calabrese, mustard greens, turnip greens, Swiss chard/leaf beat, winter and spring varieties of lettuce, spinach, giant red mustard, mustard mizuna, pak choy, French radish, Chinese radish, Black Russian or Spanish radish, carrots, onions, beetroot, turnips, spring onions and potatoes. Mung beans, French beans, pole beans, runner beans, mangetout/ sugar peas/ snow peas and, in Karachi and either under cover or in a very sunny, sheltered spot, you may like to try a few tomato seeds, a sprinkle of chilli seeds and maybe half a dozen tinda or Indian squash seeds. With luck, they just may grow.
The herb department: Different varieties of mint, coriander, chives, garlic chives, tarragon, feverfew, rosemary, thyme, marjoram, oregano, sage, lemon balm, lovage, nasturtiums, borage and watercress. If you have some already-sprouting ginger in the kitchen, cut it into smallish chunks, each chunk having a necessary growing node/ bump/ sprout. Plant them out in pots of good quality, freely draining, sandy compost, pushing the chunks of ginger in until they are about an inch or so below the surface. Keep in a sunny spot, ensure soil moisture is maintained and they should grow too.
Trees/Shrubs/Climbers: This being the winter planting season, nurseries throughout the country should have a huge range of all of these in stock right now. Have a look at what they have on offer, figure out what you have space for. Before making your selection and joyfully taking your booty home, remember to keep in mind the height and width of each species at maturity, and the depth of soil the roots will ultimately need.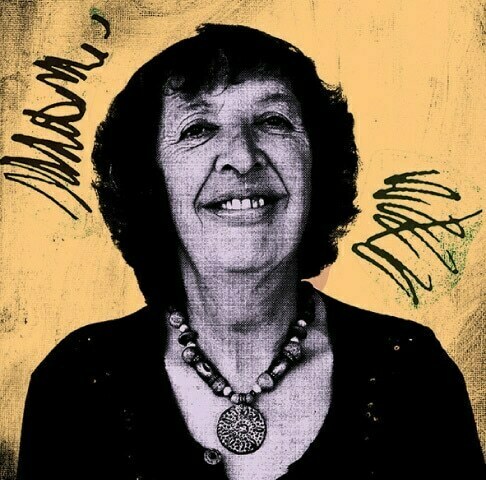 Fruit tree of the month: Papaya. Easily and quickly grown from seed, this is best sown from September through to March, with seedlings being transplanted into their selected growing position when they have attained a height of 6-10 inches. Both male and female plants are usually required for fruit to form — although, these days, self-fertile varieties can be purchased from some nurseries. A sunny location, medium to rich, well-drained sandy soil is ideal. Papayas need plenty of water. They can begin fruiting at 9 months and will continue to produce until they are about three to four years old, after which productivity declines. It is best to replace plants every three to four years. Dwarf varieties are suitable for cultivation in very large clay pots or similar containers.
Please continue sending your gardening queries to zahrahnasir@hotmail.com. Remember to include your location. The writer does not respond directly by email. Emails with attachments will not be opened
Published in Dawn, EOS, January 2nd, 2022