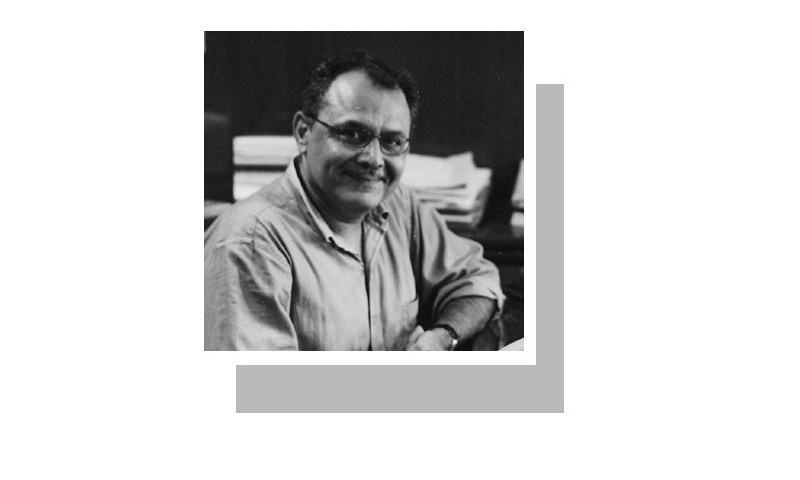 WAS 2021 an extraordinary year marked by watershed moments and landmark developments or just an exceedingly ordinary 12 months with an abundant supply of more of the same in a seemingly endless cycle?
In all likelihood, your answer will hinge on your point of reference. It always does. For example, if you are a governing party member you may acknowledge some of the difficulties the country is facing today but feel largely satisfied with your own government's performance.
You will say you handled the Covid crisis well and that your (BISP renamed as) Ehsaas delivered cash subsidies to those hardest hit by the spiralling inflation triggered by a drastic devaluation; you will also say your 'health card' is a great initiative, notwithstanding criticism it might kill off healthcare in the public sector.
Read: Can Pakistan catch a break in 2022?
As for the difficulties, you can always blame your predecessors with at least a partial degree of justification. The mess we are in today is not just of your making. And you may choose to ignore the crippling gas shortages and say change has happened and is here to stay.
All this while Pakistan's sons and daughters fall like ninepins.
If you represent the other end of the spectrum, you will lash out at the incumbents and say that the burden of blame lies squarely on their shoulders. You will also stress the need for change as the status quo is untenable. An economy in a perpetual tailspin is unaffordable.
You will say with complete justification that the human rights, including media freedoms and free speech more generally, have suffered hugely over the past three years and the situation is crying out for redress that the current system can't manage, given its hybrid nature.
However, despite your diagnosis you will be hard-pressed to defend your own (whichever opposition party) position in idly watching the water rising above the nose and doing nothing apart from letting off verbal steam.
Your leaders decry the hybrid system for its questionable credibility to take vital decisions and blame the state of play on its lack of direction and competence. Yet there is evidence some of them seem eager to be a cog in the next hybrid edition.
From where I stand would I be justified in asking if they are now moving towards embracing the 'if you can't lick 'em, join 'em' philosophy? Of course, you will argue they are only trying to facilitate a face-saving exit, backtracking by key decision-makers who have realised the folly of their ways.
I am sure someone will counter that citing the fragility of your endeavours when a 'rejected notification' marked the beginning of the end of one government and a 'delayed notification' is said to have triggered the timer on another.
Let me share some other things I see from where I stand. A fading and hence painful memory of the popular reaction to Gujranwala. The words of the leaders in October 2020 found such traction among charged supporters that an air of optimism took hold. Yet those supporters were left in the lurch come 2021.
Let's also remember how the year started elsewhere. In February, a young woman bridged the India-Pakistan divide tweeting her 'pawri ho rahee hai' (we are partying, as the BBC told us, in a faux American accent) video clip that became the mother of a hundred memes in India too.
At the start of the year, the 'pawri' tweet was uplifting beyond words; towards the end of the year another image killed off hope (almost?) altogether. It was of a young man taking a selfie against the backdrop of the burning corpse of the Sri Lankan manager who'd been lynched in a Sialkot factory by a mob shouting 'labbaik, labbaik' because, allegedly, a staff member he tried to discipline accused him of blasphemy.
It was this moment, and not the deal with cop killers of the TLP aimed at 'mainstreaming' the 'party', that plunged me into despair. I am not naïve and know this has happened for the 100th time. But the temerity of the mob to film their own crime and not even try to mask their faces was chilling.
I know of another man accused of blasphemy who has spent eight years in prison waiting for justice. For Junaid Hafeez, a university teacher, 2021 was no different to over half a dozen years before that, as he is another victim of a heartless, conscienceless state. Rashid Rehman, one of his lawyers, was shot dead for refusing to abandon his brief in 2014.
And our response to these inhumanities is to introduce more and more faith and narrow-educated clerics into our schools via the Single National Curriculum. I won't say more as respected experts such as Dr Pervez Hoodbhoy and Dr Ayesha Razzaque have weighed in with detailed arguments why the SNC will destroy whatever little sanity remains in our education system.
Our love for three-letter acronyms seems eternal. Before SNC we had the NAP to tackle terrorism. One can't count the number of times that 'action plan' was taken off the shelf, dusted off only to have one or the other of its chapters shredded.
Now we have NSP, the National Security Policy, which, its authors claim, is citizen-centric, while the citizen has no idea what it encapsulates. We are told we will learn in 'due course'. For now, keep blind faith. All this while Pakistan's sons and daughters fall like ninepins.
Policy failures have created a situation where on the one hand elected parliamentarian Ali Wazir is fast gaining the status of a prisoner of conscience, and on the other the tragic killing of our law-enforcement officers continues unabated.
The most recent four coming the night before New Years' Eve. They were all young men as their photos show. And yet we imprison Ali Wazir for slamming a policy that isn't working. Perhaps his input will be useful as he has lived in the thick of it, having lost 17 close family members to TTP, the killers of our soldiers. Any takers? No? Thought so. Have a happy 2022.
The writer is a former editor of Dawn.
Published in Dawn, January 2nd, 2022