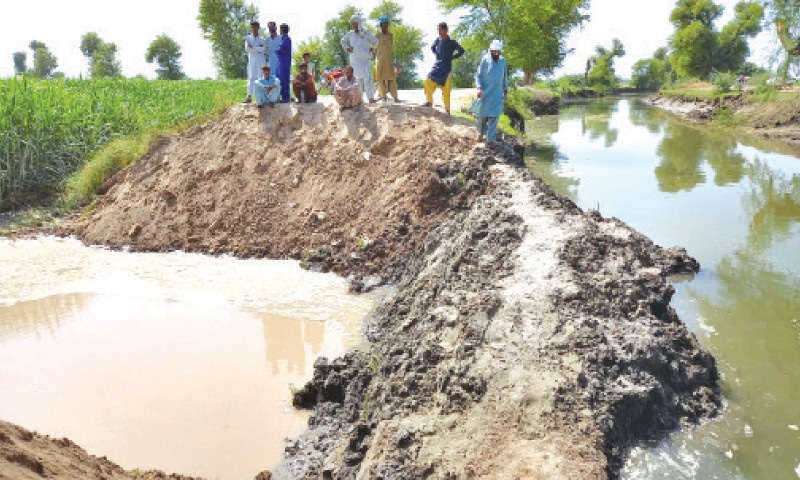 RAHIM YAR KHAN: A 60-foot wide breach occurred in Ab-i-Hayyat distributary canal on Wednesday night, inundating sugarcane and cotton fields on more than 100 acre land.
Khanpur Irrigation sub-divisional officer Abbas told Dawn that a 60-foot breach occurred between RD No 87 and 88 on left bank of the canal near Chak 27-P at 8pm when an old tree fell on the canal bank.
Water made a passage through its deep roots and the breach widened.
According to SDO, he immediately sent Bagho Bahar sub-engineer Muhammad Younus with irrigation staff and they started efforts to plug the breach.
He said the current discharge in the canal at the time of the breach was 400 cusecs against the actual discharge of 687 cusecs because there was low water level in main Abbasia canal.
He said the respective ziladar and patwari estimated that water flowed into 109 acres of sugarcane and cotton fields but due to nearby waterlogged drain water fell into it and did not damage the crops.
A farmer of Chak 27-P, Naveed Wains, said after the breach, locals started efforts to plug it on a self-help basis but later irrigation employees also joined them.
According to Wains, all the nearby population remained safe from water. The breach was plugged at 12:30pm.
Published in Dawn, October 15th, 2021