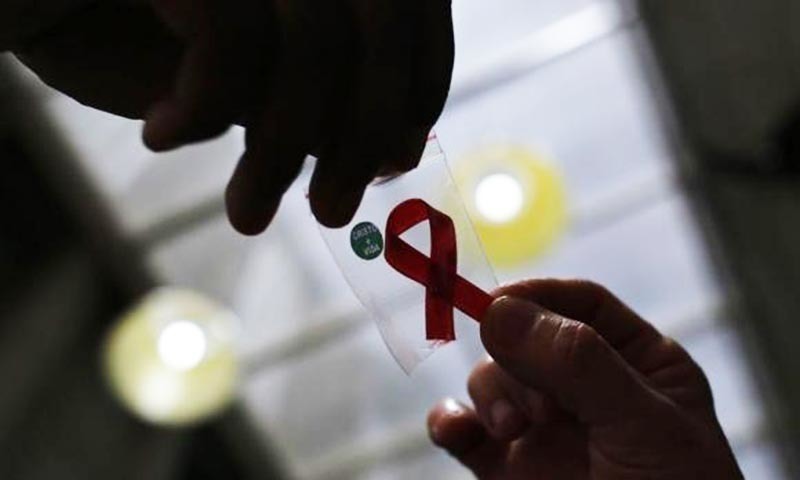 KARACHI: Despite multiple interventions, the impact of HIV's 2019 outbreak and suffering of the affected community in Larkana's Ratodero taluka are far from over. Fifty-two children infected by HIV have died in over two years. New cases are still being diagnosed among both adults and children in a large number amid weak regulatory controls over reuse of syringes and quacks.
Local and foreign experts raised these points at a seminar held in connection with the launch of a special JPMA (Journal of Pakistan Medical Association) supplement on the HIV outbreak in Ratodero at a hotel on Monday.
The event was organised by Bridge Consultants Foundation (BCF), a non-profit organisation implementing a community engagement programme in Ratodero with Unicef's support.
According to the experts, the HIV positivity rate of over 2 per cent in the general population in and around the adjoining areas of Ratodero is high, which is nowhere documented across Pakistan. The country has a 0.1pc HIV positivity rate in the general population.
"Patients at Ratodero's HIV treatment centre also report from adjoining areas, including Garhi Yasin taluka, part of Shikarpur district and taluka Sijawal Junejo in Larkana district. But, the largest number of patients, including children, these days are coming from Jacobabad's Garhi Khairo taluka," said Dr Syed Sharaf Ali Shah of BCF.
Information gathered from Garhi Khairo, he pointed out, revealed that the taluka had only two qualified doctors while the rest were quacks. "This to an extent explains the spread of blood-borne diseases there. Malpractices such as misuse of syringes in the informal sector are rampant."
About the children who died of HIV since February-March 2019 when the outbreak was reported, he said 52 deaths were of those children who reported at Ratodero treatment centre but there were several children who died before they could reach and be diagnosed with the infection. The community claimed that 85 infected children died.
In his remarks, Special Assistant to the Prime Minister on National Health Services Dr Faisal Sultan spoke about what he described as "fundamental flaws" in the healthcare system whether it was Jalalpur Jattan in Gujrat where an HIV outbreak occurred over a decade ago or Ratodero in Larkana.
Citing challenges in healthcare delivery, he said the Covid-19's experience indicated how much centrality of decision making in this sector was important. "What is also vital is national cohesion and responding in a coordinated manner on the basis of scientific data and ground realities."
Government's efforts, he said, were under way to end reusable syringes and promote auto-disable syringes. Besides, this year, funding for HIV/malaria programmes had been approved through direct consultation with the finance division.
Dr Sten H. Vermund, Dean of Yale School of Public Health in the US, said outbreaks of blood-borne diseases through contaminated needles had been seen in all continents and unless countries had stricter legal and ethical controls for clean and infection-free healthcare, such outbreaks would continue to occur.
He described the 2019 HIV outbreak in Larkana as shocking and immensely disappointing, urging Pakistan to work with Unicef to address the root causes of the health issue.
Earlier, a presentation was given on the history of HIV's 2019 outbreak which largely included children. It was followed by the launch of a HIV testing programme by the government.
More than 1,200 children and 400 adult women and men were registered for treatment with Ratodero HIV treatment centre. Investigations linked the HIV outbreak to unsafe injection practices at health care facilities and poor infection control measures.
The challenges, the speakers said, included placing regulatory checks on malpractices in healthcare, establishing laboratory services to monitor prognosis and diagnose opportunistic infections, setting up a referral mechanism for severely ill children and addressing malnutrition among children.
Dr Rafiq Khanani heading the Infection Control Society of Pakistan, Dr Ershad Kazmi representing the health department, Dr Hussain Bux Memon of Sindh Healthcare Commission, Dr Fatima Mir of Aga Khan University and Dr D.S. Akram participated in the panel discussion.
Published in Dawn, September 28th, 2021