This is the story of a Pakistani who, until recently, managed $14 billion of rich people's money. He convinced the World Bank, the Bill and Melinda Gates Foundation and the governments of the United States, the United Kingdom and France to let him use their money to buy stakes in about 100 companies worldwide, in the name of improving ordinary lives. He hobnobbed with presidents, Arab royalty and US secretaries of state. He had former American president Bill Clinton speak to his investors.
This is the story of Arif Naqvi, founder and chief executive officer of the Abraaj Group, a private equity firm based in Dubai.
The Key Man: The True Story of How the Global Elite was Duped by a Capitalist Fairy Tale by Wall Street Journal reporters Simon Clark and Will Louch chronicles Naqvi's journey from Karachi Grammar School, where he won the most outstanding student award in 1978, to his meteoric rise in the global financial elite, and the eventual collapse of the private equity juggernaut that he built and, according to the book, stole from for many years.
The unravelling of Abraaj began, at least in the mainstream media, when one of the book's authors received an anonymous email in the middle of 2018. It said there was "a potential fraud investigation" as the firm was missing hundreds of millions of dollars. In non-technical language, 'missing' means stolen. Abraaj collapsed in 2019 with more than $1 billion of debt, while Naqvi was allegedly caught funneling more than $780 million to his secret accounts in the Cayman Islands, to his family and to a former secretary.
Naqvi built his reputation by championing the concept of impact investing, ie only businesses, not politicians, were capable of ending poverty, hunger and disease from the planet. Over the years, he established a reputation for being a shrewd and conscientious money manager.
In language easy to understand for laypersons, two Wall Street Journal reporters detail the rise and frauds of Arif Naqvi and the multi-billion dollar private equity empire he commanded
He took funds from wealthy people and state-run development finance institutions to buy already existing businesses, such as power supply companies, in the remote corners of Asia, Africa and Latin America. He'd find profit-making opportunities in cities that his investors couldn't locate even on a map. He'd institute management changes, inject liquidity, turn the companies around and, after a few years, sell them at a profit.
His private equity firm would charge an annual fee of two percent for funds under management and keep 20 percent of the profits. Abraaj and its "impact investors" would walk away with heavy profits, leaving behind an efficient business and a better world — in theory, at least.
Each of The Key Man's 19 chapters deal either with particular transactions that Naqvi made, or explain a turning point that led him to becoming the ultimate symbol of infamy in the world of high finance.
Read: Arif Naqvi — the man who flew too close to the sun
The book is based on original reporting by the two writers, who interviewed more than 150 people, including 70 former Abraaj employees. It also draws heavily on email correspondence between Naqvi and his associates that became part of the court record after the firm collapsed. According to the authors, the emails provide indisputable admission of guilt by Naqvi and his associates, many of whom have already pleaded guilty to charges of fraud and racketeering.
Clark and Louch use the verbosity-free language peculiar to newspaper reporters. Unlike many finance writers who can't, or don't, explain complex concepts in simple language, the WSJ reporters have written a book that's equally accessible to bank CEOs and those untutored in finance.
The Key Man is of particular interest to Pakistani readers. Abraaj Group has been trying to sell its flagship business in Pakistan — K-Electric — to a Chinese company for many years. Apart from a whole chapter on K-Electric, the writers make many references to the deal throughout the book. Of particular interest are the emails, now part of the court records, that show how Naqvi and his associates tried to bribe former prime minister Nawaz Sharif and former chief minister Punjab Shehbaz Sharif to get government approval.
When Omar Lodhi, senior Abraaj official (and brother of Nadeem Lodhi who led Citigroup in Pakistan until recently) prepared and sent Naqvi a $20 million "contract" for a middleman charged with managing their relationship with Pakistani politicians, the Abraaj founder replied: "Keep it generic. Send it to him from your Gmail," adding that neither Abraaj nor K-Electric should be named in the email. "This document is explosive in the wrong hands. Do not consult any advisers further on it."
The book discusses at length why K-Electric's sale worth $1.77 billion has been delayed for six years despite Naqvi pulling all the right strings. One reason was Lodhi's impatience and rage, which alienated the officials serving many rungs below the prime minister, but still wielding considerable power. K-Electric owes billions of rupees to its gas supplier. Letting Abraaj walk away with a profit of $570 million without first plugging the gap deterred a number of government and regulatory departments from affixing their seals of approval on the proposed transaction.
With one example after another, Clark and Louch explain how, in its final years, Abraaj was being run like a Ponzi scheme by Naqvi. The firm would raise funds from investors in the name of building hospitals in Africa, but use that money to maintain the lifestyle of the billionaire that Naqvi wasn't. He'd hold lavish parties, buy expensive artwork and siphon off funds to his personal accounts.
Meanwhile, if an investor demanded their return on investment after the sale of an asset, Naqvi would initially dilly-dally, then raise cash from a new investor and use it to pay the old one. Naqvi asked his associates to send bogus bank statements to investors, including the Bill and Melinda Gates Foundation, as they started wondering what was taking Abraaj so long to buy healthcare facilities in poor countries.
The fact was that Naqvi had long been raiding his investors' funds. Initially, he'd get a loan from one of the companies he had invested in, park that borrowed money in the fund's designated bank account for a few days, show the auditing firm KPMG the end-of-quarter bank statements and then send their A-OK report to investors sitting in Western and Middle Eastern financial hubs. Liquidity became so thin towards the end that the firm had to raid investors' funds to pay staff salaries. Eventually, Abraaj resorted to sending outright fabricated bank statements to investors.
It can be argued that the delay in the expected inflows from the K-Electric sale triggered, or at least hastened, the multi-billion-dollar private equity firm's demise. Naqvi expected that inflows from the K-Electric sale would help replenish the funds he'd been raiding. In an email to Clark, Naqvi admitted that the K-Electric transaction had the "centrality ... in solving many of Abraaj's issues."
The K-Electric transaction was so important to him that he kept lurking around Islamabad even after Abraaj's collapse. He took special pride in the "turnaround" of K-Electric, which helped Abraaj gain global recognition through a glowing case study co-authored by Professor Josh Lerner of Harvard Business School. The Harvard professor wrote other "impartial" case studies on Abraaj deals as well and portrayed the firm as a "force for good." Clark and Louch's book says Lerner received thousands of dollars from Abraaj as a member of its advisory board and consultant to the firm until 2017.
Nowhere do the writers explicitly tell readers that Naqvi is an evil, self-absorbed narcissist out to make a buck for himself in the name of the global poor. Instead, the duo shows it by quoting Naqvi's own emails and anecdotes from his colleagues and investors.
As an example, the book mentions an English butler named Terry who worked at Naqvi's London apartment. Once, a white Abraaj executive was sitting with Naqvi in the latter's book-lined drawing room. Naqvi ordered Terry to bring him a cappuccino. When Terry returned, Naqvi looked at the white executive and "explained what was happening": Terry was a white man who worked for Naqvi, the brown man. "Terry stood beside him awaiting the next order."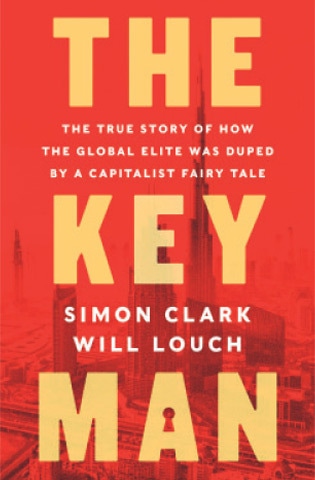 Perhaps the only place where Naqvi comes across as a decent man is when he speaks about impact investing in Palestine. Abraaj invested in an herb farm in the West Bank town of Jericho, where poor women grew rosemary, thyme, basil, mint and sage. It also invested in a Palestinan maker of educational online games. Naqvi started a non-profit to channel any profits made through the Palestinan deals to support the local poor children. According to the writers, Naqvi was wary of being seen to be making money off a very needy population. "Arif said we can't make money out of Palestine," the book quotes a Palestinian Abraaj official as saying.
Clark and Louch have done an outstanding job in untangling the knots that usually keep the secretive world of private equity out of reach for most people. One hopes that their investigative work prompts regulators to strengthen their oversight of private equity — something that the titans of the $4 trillion industry have largely avoided so far.
The reviewer is a member of staff. He can be reached at kazim.alam@dawn.com
The Key Man: The True Story of How the Global Elite was Duped by a
Capitalist Fairy Tale
By Simon Clark and Will Louch
Harper Business, US
ISBN: 978-0062996213
352pp.
Published in Dawn, Books & Authors, July 4th, 2021