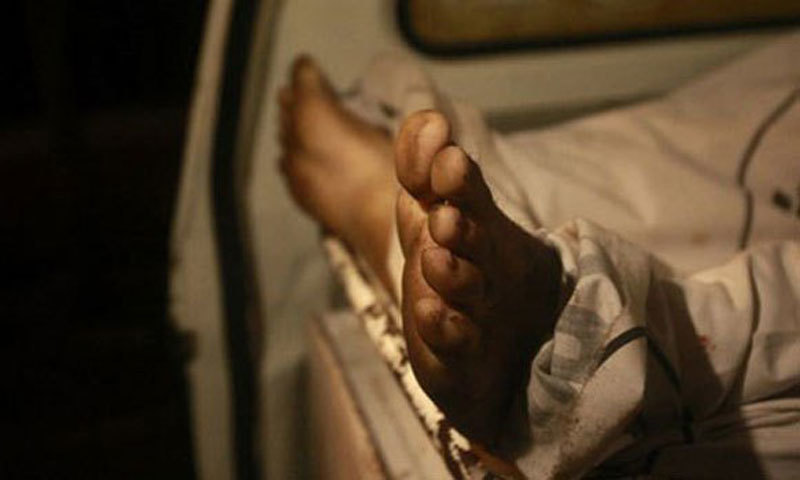 RAWALPINDI: A suspect detained by the Federal Investigation Agency (FIA)'s anti-human trafficking circle in Islamabad was found hanged in the toilet of its lock-up on Tuesday.
The FIA claimed that the suspect committed suicide by hanging himself with a waistband.
However, FIA Director Waqar Chohan suspended the station house officer (SHO) of the FIA along with three other officials who were on duty when the suspect committed suicide.
The FIA director also filed an application with the sessions judge of Islamabad seeking a judicial inquiry into the incident.
Amir Hafeez, in his 60s, a resident of Bhara Kahu, was on a four-day remand custody of the FIA in connection with a case since June 19.
One of the four other suspects held in the lock-up woke up early in the morning and found Hafeez hanging in the toilet.
After the incident, the area magistrate along with senior officials of the FIA and police reached the lock-up and collected evidence.
Later, the body was shifted to Pakistan Institute of Medical Sciences (Pims) for a postmortem. The suspect was facing charges of extorting Rs1.8 million from three individuals on the pretext of sending them to Canada. Though he had no recruitment office in Islamabad, the deceased had given cheques to the three men as a guarantee.
According to FIA sources, the suspect was arrested after one of the individuals from whom he had received money lodged a complaint with the Bhara Kahu police.
The sources said the suspect was arrested by the police and handed over to FIA. The agency shifted him to its anti-human trafficking circle.
On the direction of FIA Director General Sanaullah Abbasi, a three-member committee headed by Additional Director General North Abu Bakar Khuda Bakhsh was constituted to probe the incident, a press release issued by the FIA said.
Other members of the committee are Additional Director General Immigration Ashraf Zubair Siddiqui and Additional Director Anti-Corruption Circle Islamabad Waheedur Rehman Khattak.
The committee has been directed to submit a report within a week.
Published in Dawn, June 23rd, 2021