Cicadas are coming!
For millions of Americans, this May will be full of pests. A once-every-17-year hatch of periodic cicadas is set to occur across parts of the eastern United States — and it is expected to be big.
The hatching of the cicadas, called Brood X, will take place once the warming spring soil reaches a certain temperature. Billions of cicada nymphs, which have been living off tree roots for 17 years, will crawl out of the ground, shed their skin and start their life. It is predicted to start sometime around May 13.
Periodic cicadas are a different species from the annual cicadas that are heard on most summer nights after dusk. Scientists are not sure exactly why periodic cicadas developed such a long life-cycle, but it probably evolved as a survival mechanism. Cicadas are harmless and their hatch provides food for birds, animals and other insects.
---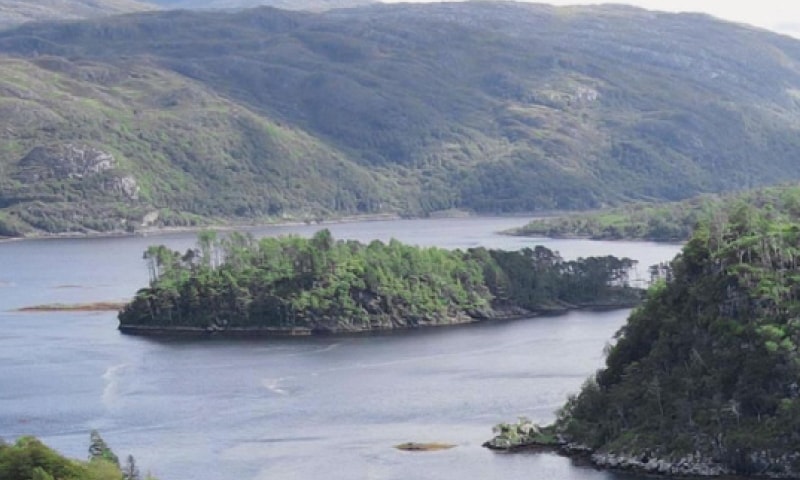 Scottish island for sale
An entire 11-acre island in the Scottish Highlands up for auction online, with a starting bid of $111,700. Property manager Stephen McCluskey said Deer Island, on Scotland's west coast, is being sold for the first time after being owned by the same family for the past 500 years. Deer Island is as undeveloped as can be.
"It's rock and trees really at the moment — there's nothing on it — and never anything [built] on it, or any application to have anything on it," McCluskey said.
The new owners will have to receive relevant planning permissions from the Scottish government before building anything on the island.
---
Wright brothers' wing fragment to go to Mars
Carillon Historical Park, the Ohio home of the Wright Brio and also the Wright Brothers National Museum, confirmed that a piece of cloth from the Wright brothers' first flight in 1903 is set to become part of aviation history again — this time on Mars.
A small fragment of the Wright Flyer I's wing covering is to be carried aboard Ingenuity, a small helicopter attached to the belly of Nasa's Perseverance rover on the surface of the red planet. The flight marks the first-ever powered, controlled flight of an aircraft on another planet, Nasa said.
A fragment from the Wright Flyer I's wing covering was previously carried to the moon by Neil Armstrong in 1969. Another fragment was taken into space by John Glenn during a trip on the space shuttle in 1998.
Published in Dawn, Young World, April 17th, 2021