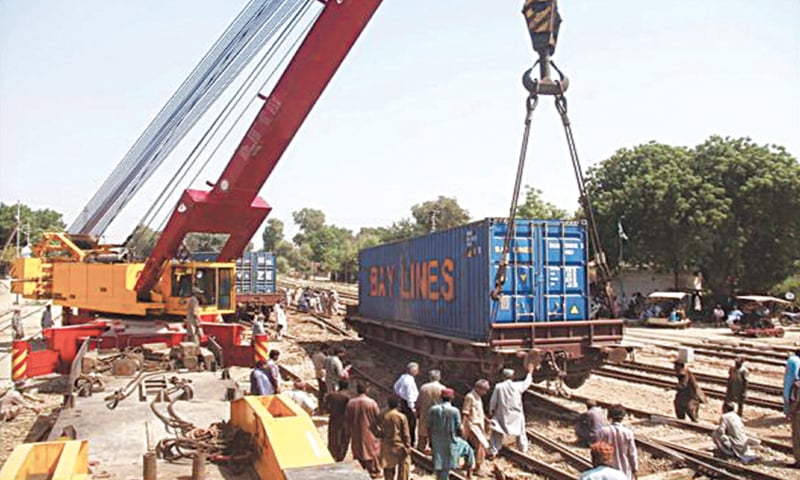 HYDERABAD: Six bogies of a goods train derailed in the yard of Kotri railway station on Saturday morning. The train was coming from Karachi and bound for Lahore.
According to station superintendent Mitho Khaskheli, the bogies derailed at 5.30am "due to overspeeding". He said the driver should have maintained a speed of 15km per hour but it was over 40km per hour when the train derailed.
He said the incident took place close to the Nathu Shah shrine near the yard where the recommended speed of 15kmph had to be maintained. An inquiry into the incident would be held, he added.
Mr Khaskheli further said that movement of rail traffic was not suspended as a second track was allowed to be used. He said that the derailment reportedly caused some damage to the track but it was repaired by 11am to restore normal traffic.
Published in Dawn, October 11th, 2020